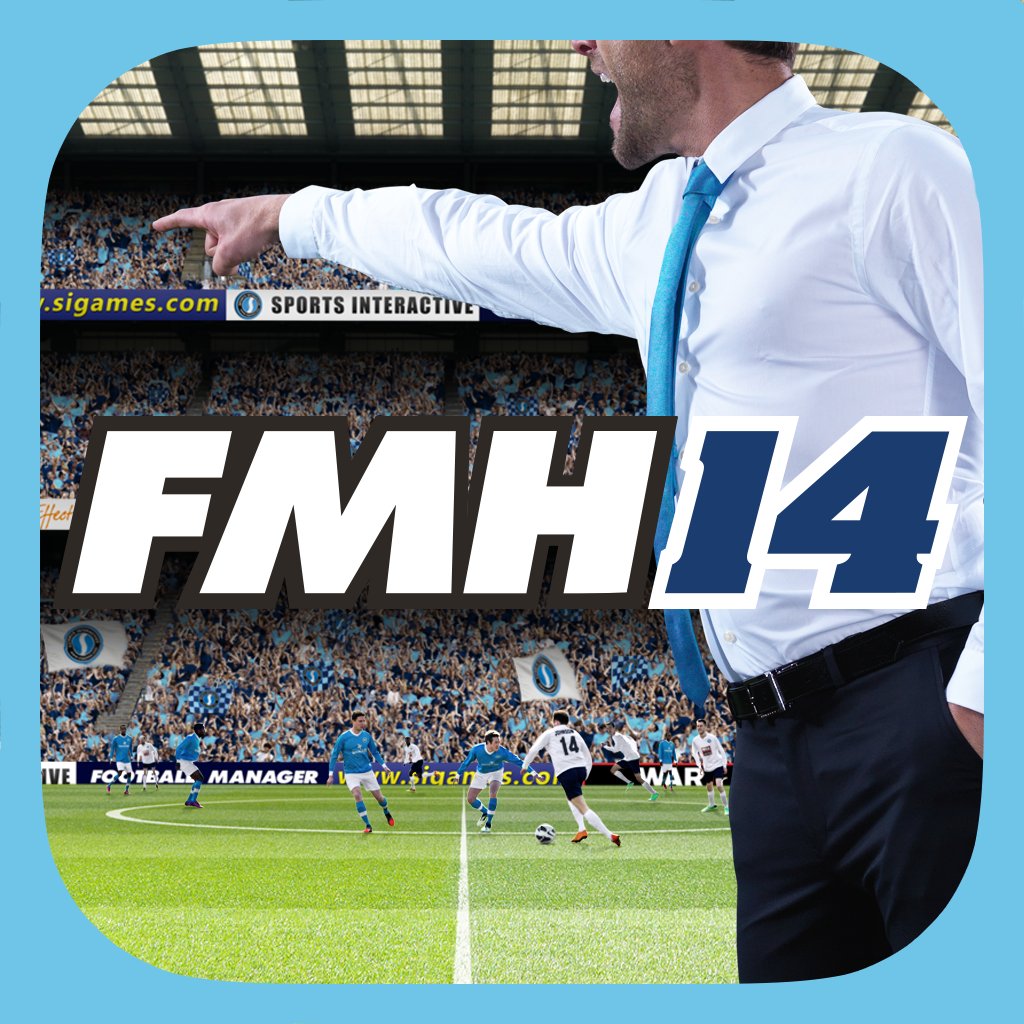 Football Manager Handheld™ 2014
APP STORE SUMMARY
Football Manager Handheld 2014 is the best-selling and most realistic football management game available for mobile and tablet devices. The game allows you to live out the ultimate dream of managing your favourite club – you make the big decisions, you decide on transfers, tactics and substitutions as you follow the match live with the acclaimed match engine. Can you keep the fans, board and media happy and lead your team to glory?

FMH14 New Features:

- A complete redesign of the way the game looks, with improved graphics and a much more intuitive menu system.
- Cloud Save functionality means you can now continue your career on any Apple (iOS) device via the Apple Cloud. This means that no matter where you are and which device you have to hand you'll be able to load up FMH14 to play that next big match.
- My Club Mode allows you to create your own club from scratch. You choose the club name and kit colours and you assemble your squad. Recreate a classic team or build a squad of family and friends and then enter them into any league or international competition to compete against today's real teams and players. It's the ultimate football fantasy experience.
- A more realistic transfer system with more intelligent bids and squad management from AI managers meaning the FMH transfer market reflects the real-world.
- Use the new player progression tracking system to monitor the progress of your players' attributes over time. These pages chart the improvement or decline of your players' skills and are the perfect visual aid for making those tough decisions on whether players have a future at the club.
- Improved media interaction, with questions from reporters about your club's successes, failures and the future. Can you keep the media happy without upsetting the board, fans and squad?
- Improved post-match analysis gives you better feedback on your team's tactical strengths and weaknesses.
- More detailed historic records of previous seasons allow you to look back fondly on past successes.
IMAGES (5)
EMBED THIS QUALITYINDEX BADGE
To add a Qi badge for Football Manager Handheld™ 2014 to your site:
Copy the HTML code snippet and paste it into your site.
The badge will automatically display on your web page with the Football Manager Handheld™ 2014 iPhone app's current Qualityindex rating.
OTHER GAMES & APPS FROM SEGA
show more
Latest features on Football Manager Handheld™ 2014
Latest charts with Football Manager Handheld™ 2014
News
Features
Latest Releases