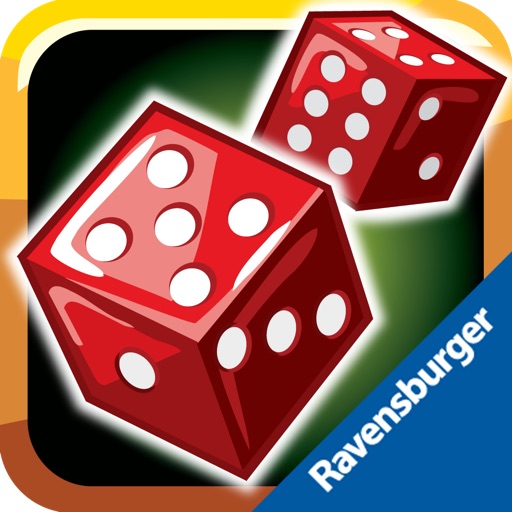 Las Vegas!
| | PUBLICATION | DATE OF REVIEW | SCORE | REVIEW LINK |
| --- | --- | --- | --- | --- |
| | | 13 May 2013 | 9.2 | Read the review |
| | | 09 May 2013 | 9.0 | Read the review |
| | | 31 Dec 2016 | 8.0 | Read reviews |
| | | 09 May 2013 | 8.0 | Read the review |
| | | 16 May 2013 | 8.0 | Read the review |
| | | 10 May 2013 | 7.0 | Read the review |
APP STORE SUMMARY
Las Vegas is based on the "SPIEL DES JAHRES" 2012 nominated board game from the company Alea, known for publishing gripping card and board games such as Puerto Rico and San Juan.

Las Vegas combines simple gameplay with challenging strategy for a motivating, addictive gaming experience. Once you have started a game, you'll want to play second round, then another… and another.

The digital version of the game has been given a new look, and sets the player in the middle of the glitz and glamour of Las Vegas. The clatter of slot machines and jazzy tunes provide a typical casino atmosphere.

- A dynamic adaptation of the "SPIEL DES JAHRES" 2012 nominated board game "Las Vegas".
- Start playing straight away and learn the rules with the tutorial as you play.
- Play in multiplayer mode with up to 4 players. You can play with human opponents or against the computer.
- Computer-controlled players with different skill levels and characteristics when playing a local game.
- Asynchronous multiplayer mode: play with friends around the world with up to four players.
- A variant of the original game included, offering additional gameplay, new strategies and even more variety.
- Stay motivated with worldwide Leaderboards and challenging Achievements.
- Online game betting feature offers additional suspense in the race to score points.
- State-of-the-art 3D graphics in a neon glitter setting typical of Las Vegas.
- Universal app: works on iPad, iPhone and iPod Touch.

▬▬▬▬▬▬▬▬▬▬▬▬▬▬

Feel free to check out Ravensburger's other games, including Scotland Yard, THE aMAZEing Labyrinth, San Juan and Puerto Rico, along with many, many others.

Become a fan of Ravensburger Digital on Facebook and find out more about our new apps, exclusive competitions and behind the scenes information about the development of our apps:

http://www.facebook.com/RavensburgerDigitalGmbH
IMAGES (4)
EMBED THIS QUALITYINDEX BADGE
To add a Qi badge for Las Vegas! to your site:
Copy the HTML code snippet and paste it into your site.
The badge will automatically display on your web page with the Las Vegas! iPhone app's current Qualityindex rating.
OTHER GAMES & APPS FROM RAVENSBURGER DIGITAL GMBH
show more
Latest features on Las Vegas!
News
Features
Latest Releases