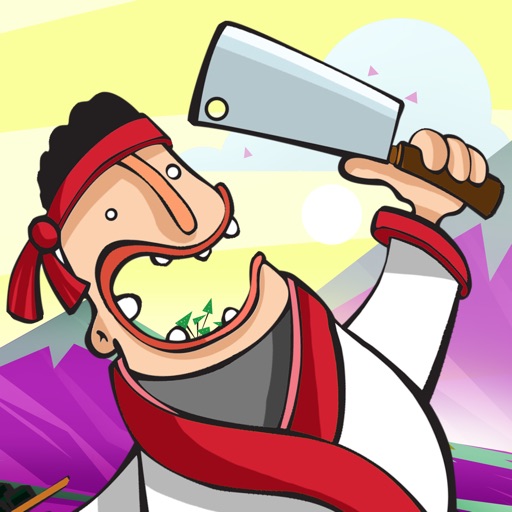 Sushi Hero
| | PUBLICATION | DATE OF REVIEW | SCORE | REVIEW LINK |
| --- | --- | --- | --- | --- |
| | | 20 Aug 2016 | 10 | Read reviews |
| | | 02 Jan 2013 | 7.0 | |
| | | 27 Dec 2012 | 6.0 | Read the review |
APP STORE SUMMARY
Become a sushi-making hero in this colorful and funny mashup of running, platforming, and chopping!

Charge through 20 exciting, unique worlds chopping up flying fish to make sushi for a ravenous crew of alien invaders (who will eat us if you don't satisfy them with maki and nigiri instead). But don't chop indiscriminately – you'll need to chop the right kinds of fish each level in order to progress while avoiding poisonous puffers, spiky sea urchins, and electric eels.

Collect combo bonuses from the schools of fish that fly in your path. And if your arms get tired from slicing and dicing, grab wasabi power-ups to spit fiyaaaahh and burn through the scoreboards!

With three difficulty settings and scaling objectives for every level, Sushi Hero offers the perfect challenge for casual and hardcore gamers alike.

Explore new worlds and sharpen up your knives, but don't forget to feed your customer at the end. It's time to get chopping!
IMAGES (5)
EMBED THIS QUALITYINDEX BADGE
To add a Qi badge for Sushi Hero to your site:
Copy the HTML code snippet and paste it into your site.
The badge will automatically display on your web page with the Sushi Hero iPhone app's current Qualityindex rating.
OTHER GAMES & APPS FROM AYOPA GAMES LLC
News
Features
Latest Releases