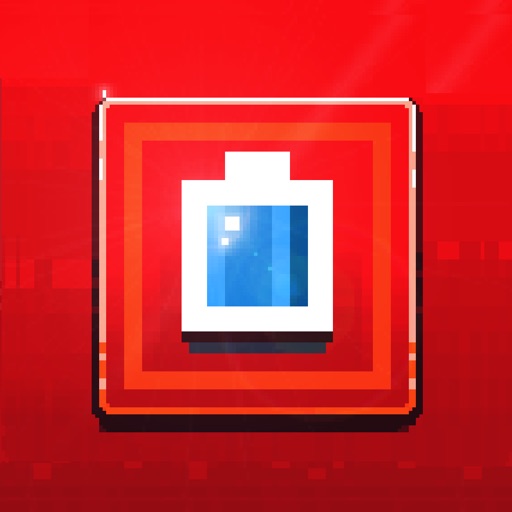 Irrupt
APP STORE SUMMARY
"iOS games don't get much more accessible than Irrupt" - 148 Apps

"it's quite addictive, with the just-one-more-game mentality." - App Addvice

Sets and Settings proudly presents their first iOS game, IRRUPT!

IRRUPT is a fast paced game that requires quick reflexes, great timing, and strategic thinking on the fly.

Somewhere out there, a space station has reconfigured itself into two parts to avoid an incoming asteroid shower. But how will the crew get from one part of the station to the other? That's where you come in! Guide the never ending stream of brave astronauts as they attempt to reach safety. Tap and hold the screen to make your astronaut stop moving to avoid the falling asteroid blocks-- but be careful, once you let go, or your energy bar runs out, you'll boost forward at tremendous speeds.

To help you along the way, there are collectable powerups that will trigger turrets which shoot obstacles to bits. There are 3 different turet types: Big Slow Shot, Tripple Shot, and a devastating Laserbeam!

IRRUPT: How many can you save?
IMAGES (3)
EMBED THIS QUALITYINDEX BADGE
To add a Qi badge for Irrupt to your site:
Copy the HTML code snippet and paste it into your site.
The badge will automatically display on your web page with the Irrupt iPhone app's current Qualityindex rating.
OTHER GAMES & APPS FROM NOPOPO SL
Latest features on Irrupt
News
Features
Latest Releases