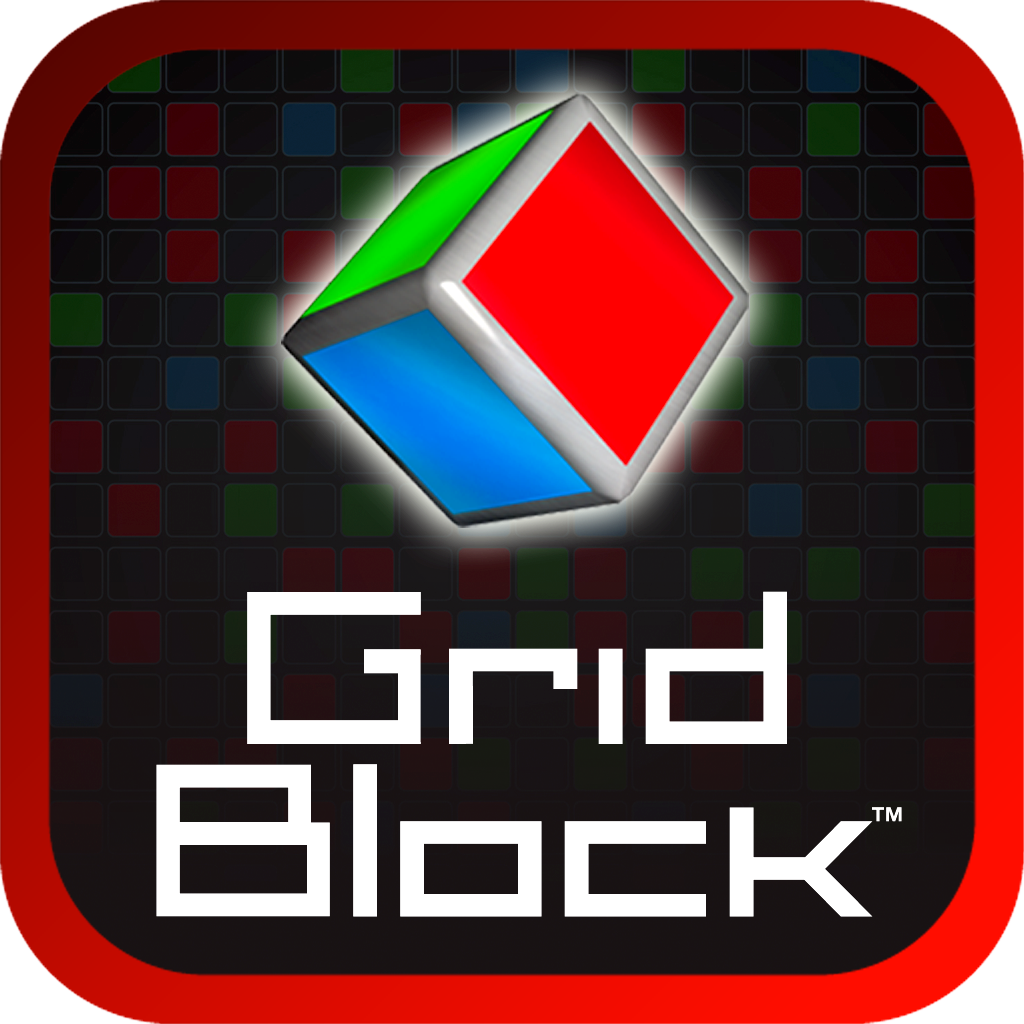 GridBlock™
| | PUBLICATION | DATE OF REVIEW | SCORE | REVIEW LINK |
| --- | --- | --- | --- | --- |
| | | 21 Sep 2012 | 8.0 | Read the review |
| | | 18 Jan 2015 | 8.0 | Read reviews |
| | | 28 Sep 2012 | 8.0 | Read the review |
| | | 23 Sep 2012 | 7.0 | Read the review |
APP STORE SUMMARY
Welcome to the Z-space, where puzzle games surge into a new dimension! Tilt, flip and slide your GridBlocks through a universe of tantalizing puzzles and mind-blowing mazes. Collect metamaterials, dodge cosmic blasts and advance toward the very threshold of gridded space! Experience the fusion of physics-based gameplay and retro arcade style in this challenging puzzler that will knock your blocks off!

Full Game Features:

•Over 80 mind-blowing mazes and super challenges with variations in physics, inertia, combustions and more!

•A vast array of blocks spanning nine unique worlds! Discover blocks that pop like jumping beans, change colors like chameleons or slide like ice cubes - new curiosities await at every corner!

•Accelerometer controlled gameplay, 3D components, and special effects add to the GridBlock magnetism.

•Connect to Game Center to track achievements, solidify your status and blow up the competition!
IMAGES (5)
EMBED THIS QUALITYINDEX BADGE
To add a Qi badge for GridBlock™ to your site:
Copy the HTML code snippet and paste it into your site.
The badge will automatically display on your web page with the GridBlock™ iPhone app's current Qualityindex rating.
OTHER GAMES & APPS FROM 2K
News
Features
Latest Releases