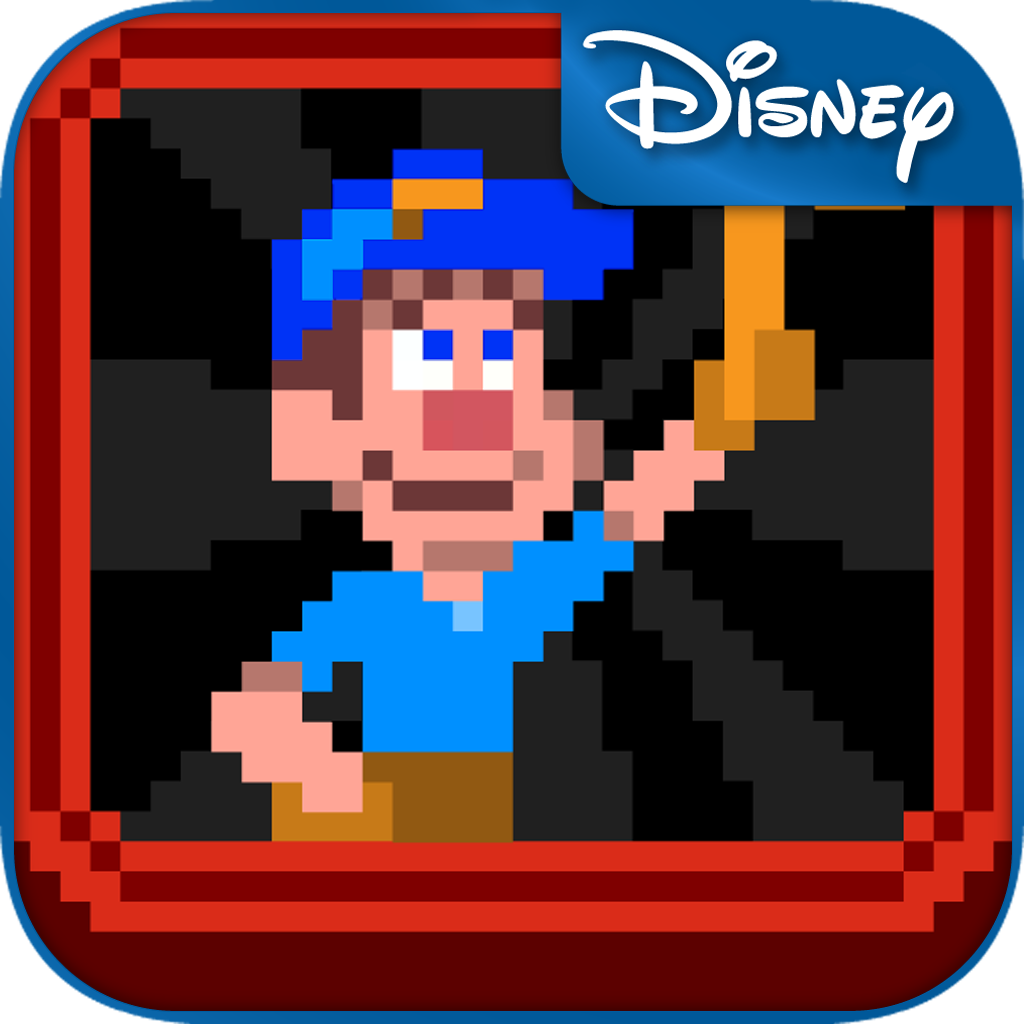 Fix-it Felix Jr.
APP STORE SUMMARY
DISNEY AND WRECK-IT RALPH PRESENT FIX-IT FELIX JR! IF THERE'S SOMETHING TO BREAK, THERE'S SOMETHING TO FIX AND THIS GAME'S GOT A LOT OF BOTH!

Journey back to Wreck-it Ralph's 8-bit origins in a brand new game with classic arcade looks and fun. Play as Fix-it Felix Jr. and use your magical hammer to fix whatever Ralph destroys! After all, it's what you've been programmed to do.

• Play the actual Fix-it Felix Jr. game featured in Disney's Wreck-It Ralph, in-theaters this November
• Amazing 8-bit graphics and sounds that pay homage to the classic arcade era
• Hammer your way through 10 levels to repair Wreck-it Ralph's destruction
• Climb, dodge ducks, and navigate obstacles to get the job done

Want more arcade fun? Check out the complete Wreck-It Ralph app for new exclusive levels of Fix-It Felix Jr. and two brand new games - Hero's Duty and Sweet Climber! 3 awesome arcade games in one!
IMAGES (5)
EMBED THIS QUALITYINDEX BADGE
To add a Qi badge for Fix-it Felix Jr. to your site:
Copy the HTML code snippet and paste it into your site.
The badge will automatically display on your web page with the Fix-it Felix Jr. iPhone app's current Qualityindex rating.
OTHER GAMES & APPS FROM DISNEY
show more
Latest charts with Fix-it Felix Jr.
News
Features
Latest Releases