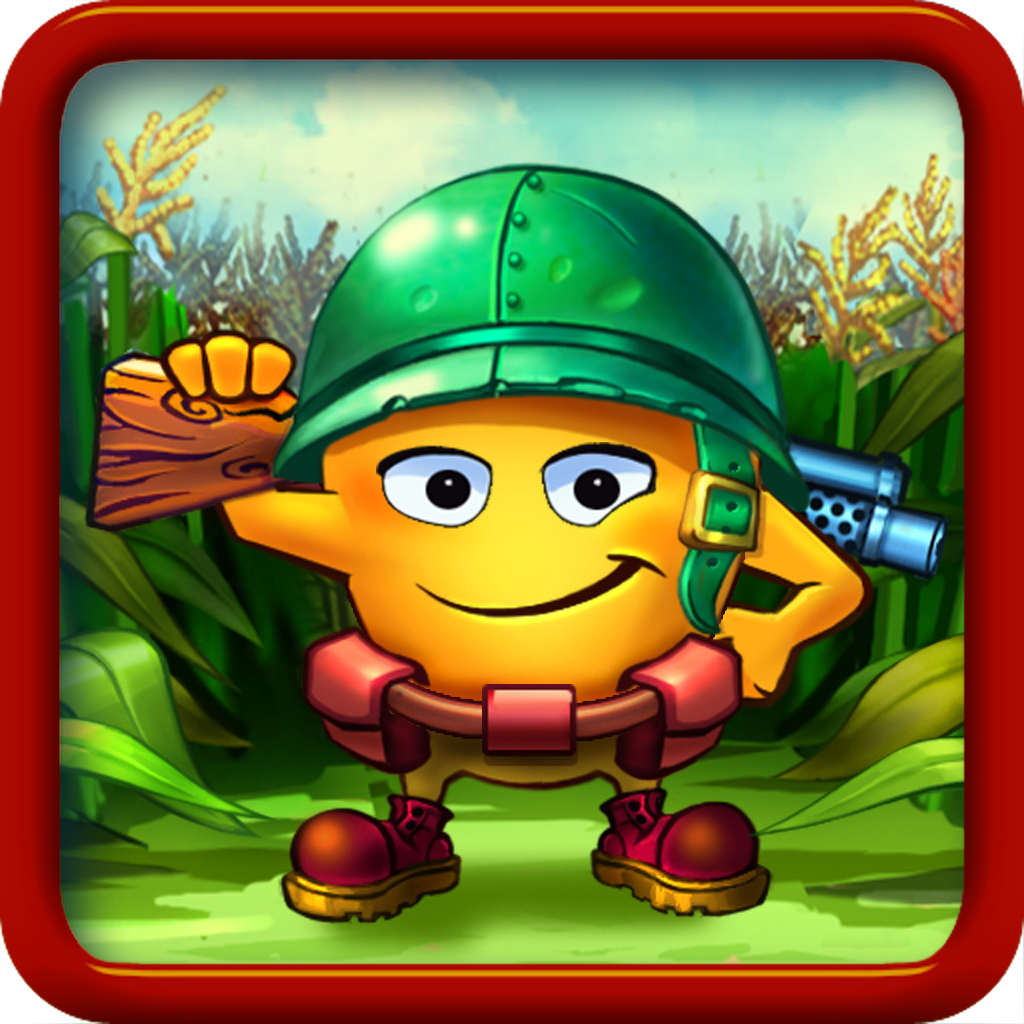 Corn Quest
| | PUBLICATION | DATE OF REVIEW | SCORE | REVIEW LINK |
| --- | --- | --- | --- | --- |
| | | 10 Jul 2012 | 8.0 | Read the review |
| | | 16 Jul 2015 | 7.0 | Read reviews |
| | | 12 Jul 2012 | 7.0 | Read the review |
| | | 11 Jul 2012 | 6.0 | Read the review |
APP STORE SUMMARY
We regret to inform you that service for this application will be terminated as of 7/1/15. In-app purchases will be disabled on 6/24/15.
*Upon service termination, guarantees of operation no longer apply.
*The dates and times given above may be changed without prior notice.

Corn Quest brings you a farm fresh approach to tower defense!

The cornfields are being attacked by a vast army of mutant bugs! You have been chosen to protect the cornfield, track down the source of the invasion, and lead your army to victory!

Features:
• Instantly rewarding, real-time take on the tower defense genre
• Three modes of play – Campaign, Survival, and Sudden Death
• 5 unique corn units – From steadfast grunt to sharpshooting sniper
• 5 incredible power-ups – From the deceptive scarecrow to the unstoppable Shuck Norris
• 5 beautiful environments – From the golden fields of corn to the cold, crystalline lair of the bug Queen

We recommend that you update your device to the latest iOS version before playing.
IMAGES (5)
EMBED THIS QUALITYINDEX BADGE
To add a Qi badge for Corn Quest to your site:
Copy the HTML code snippet and paste it into your site.
The badge will automatically display on your web page with the Corn Quest iPhone app's current Qualityindex rating.
OTHER GAMES & APPS FROM BANDAI NAMCO ENTERTAINMENT AMERICA INC.
News
Features
Latest Releases