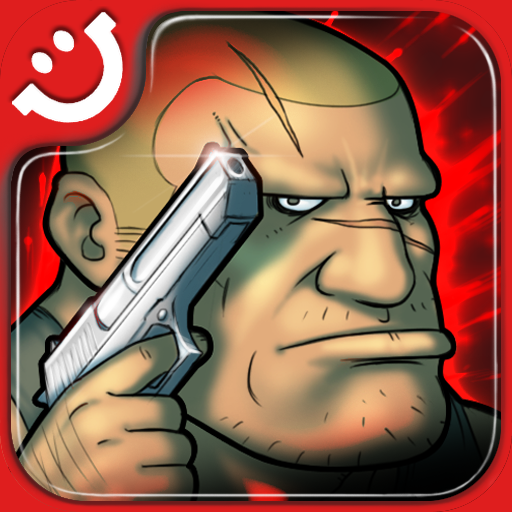 Dead City
Showing app details for
iPHONE
| | PUBLICATION | DATE OF REVIEW | SCORE | REVIEW LINK |
| --- | --- | --- | --- | --- |
| | | 06 Jul 2012 | 9.0 | |
| | | 07 Dec 2014 | 8.0 | Read reviews |
| | | 14 Jun 2012 | 4.0 | Read the review |
APP STORE SUMMARY
The last man standing takes on a world swarmed by zombies!
Who will survive? Prove your valor in Dead City, the ultimate shooting action game.

After a nuclear war, everyone is gone. I am the only one left...
The D-virus has turned the rest of the world into zombies.
Shoot in all directions, or go for a one-shot-one-kill headshot! Make it through tight situations with special skills or by lighting up the whole screen with bullets!
Run over the zombies with a vehicle and feel the adrenaline rush! Survive from the Swarm!

* Game Features *

* Racing Action Mode!
- Collect oil to play Racing Action Mode!
- Take out lots of zombies at once with your vehicle
- 5 vehicles, upgrade up to 10 times!

* Over 40 Kinds of Weapons and Armor!
- 24 different kinds of armor
- 18 different weapons weapons
- Every weapon and armor type can be upgraded 10~20 times!

* Fire in any Direction!
- Effective but simple controls. Feel the action in your fingertips!

* Countless Missions!
- Completing missions gets you more weapons and armor!

This game is free to play, but you can choose to pay real money for extra items.

* Game in English *
We also support Korean, Japanese, and Chinese.

Connect with Com2uS!

Follow us on Twitter
twitter.com/Com2uS

Like us on Facebook!
facebook.com/Com2uS

For information on new games and special events, check out http://www.withhive.com!
IMAGES (5)
EMBED THIS QUALITYINDEX BADGE
To add a Qi badge for Dead City to your site:
Copy the HTML code snippet and paste it into your site.
The badge will automatically display on your web page with the Dead City iPhone app's current Qualityindex rating.
OTHER GAMES & APPS FROM COM2US USA, INC.
News
Features
Latest Releases