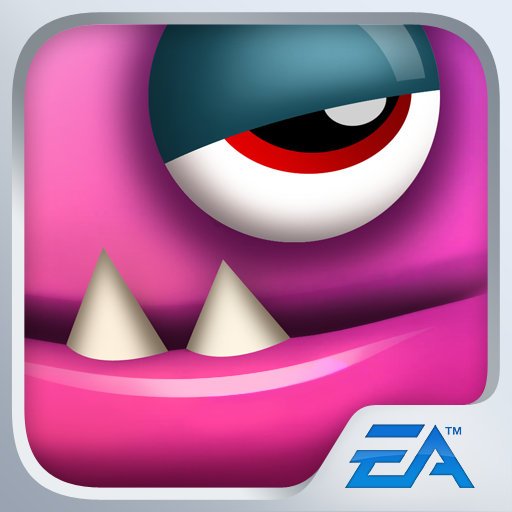 Trouble Makers
There are no reviews for this item.
APP STORE SUMMARY
WANT TO MAKE SOME TROUBLE? You'll need some monstrous minions first! So incubate an army of colorful creatures – then put them to work on crazy contraptions in your underground lair.

To make a name for yourself as a Trouble Maker master, you'll need to:

• Smash rocks and unearth rare genes.
• Engineer the genes to build an army of fully animated minions.
• Put your troublesome toadies to work on trampolines, hamster wheels, and other maniacal machines.
• Trick out your lab with mastermind must-haves, from shark tanks to ice cream carts.
• Boost your Consortium reputation and climb to new ranks of nefariousness.
• Invite your so-called "friends" inside and poke around in their labs, too.
• Unlock land expansion to make your lab bigger – who knows what monsters or relics you may discover?

Super-villainy takes dedication and commitment. Brighten up those lonely nights of plotting and scheming with your very own army of Trouble Makers!
IMAGES (5)
OTHER GAMES & APPS FROM ELECTRONIC ARTS
News
Features
Latest Releases