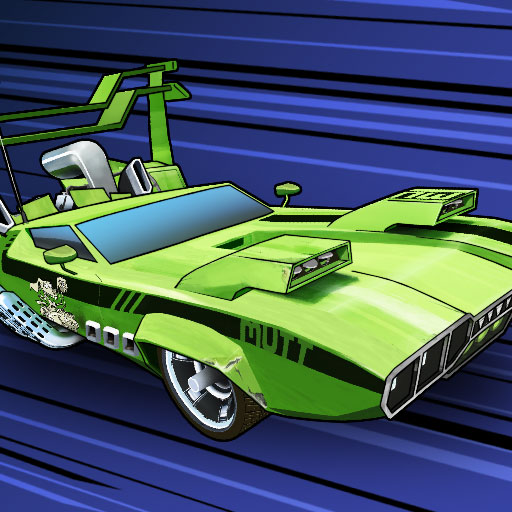 Motorcity: Drive
| | PUBLICATION | DATE OF REVIEW | SCORE | REVIEW LINK |
| --- | --- | --- | --- | --- |
| | | 29 Mar 2012 | 7.0 | Read the review |
| | | 26 May 2012 | 6.0 | Print only |
| | | 27 Mar 2012 | 3.0 | Read the review |
APP STORE SUMMARY
Check out the awesome app for the brand new Disney XD animated series: MOTORCITY! Set in futuristic Detroit, evil billionaire Abraham Kane has rebuilt the struggling auto-town into his own personal kingdom -- Detroit Deluxe. Banning personal freedoms such as automobile transportation, Kane faces one obstacle: a group of hot-rod wielding rebels who call themselves The Burners. Led by Mike Chilton, The Burners speed to stop Kane from conquering Detroit's last oasis of freedom --a subterranean refuge dubbed Motorcity.

Visit the site for tune-in information and all the latest news and updates on Motorcity! http://DisneyXD.com/Motorcity

Buckle up for the most AWESOME rubber-burning, laser-shooting, robot-exploding Disney XD adventure EVER! In MOTORCITY: DRIVE you take control of a tricked out futuristic muscle car named "MUTT" and blast your way through SIX LEVELS of adrenaline-pumping 3D adventure! Destroy legions of evil robots with weapons like the GATTLING LASER, PULSE BOMB, PLASMA BLASTER and more!
IMAGES (5)
EMBED THIS QUALITYINDEX BADGE
To add a Qi badge for Motorcity: Drive to your site:
Copy the HTML code snippet and paste it into your site.
The badge will automatically display on your web page with the Motorcity: Drive iPhone app's current Qualityindex rating.
OTHER GAMES & APPS FROM DISNEY
News
Features
Latest Releases