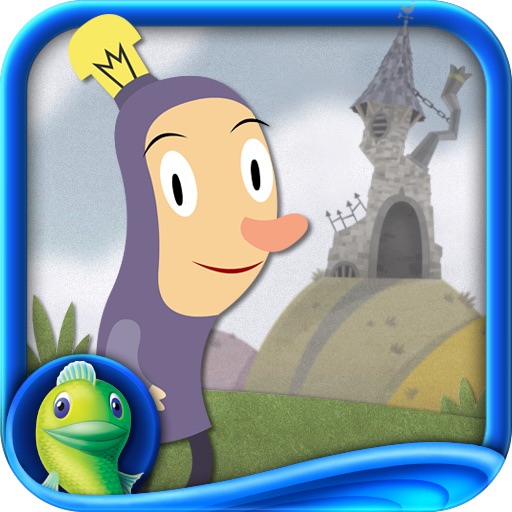 Hamlet!
Showing app details for
iPHONE
| | PUBLICATION | DATE OF REVIEW | SCORE | REVIEW LINK |
| --- | --- | --- | --- | --- |
| | | 01 Jan 2017 | 8.0 | Read reviews |
| | | 14 Feb 2012 | 8.0 | |
APP STORE SUMMARY
Mayhem and hilarity ensue when a scientist travels back in time and gets mixed up with characters from William Shakespeare's play, Hamlet! Guide the man from the future as he embarks on a mind-bending mission to save Hamlet's girlfriend, Ophelia, from the clutches of the evil Claudius. Solve a variety of cunning puzzles and advance from one sidesplitting scene to the next as you defeat bosses and overcome mental obstacles in this fun Adventure game.

TRY IT FREE, THEN UNLOCK THE FULL ADVENTURE FROM WITHIN THE GAME!

☆☆☆☆☆ Features ☆☆☆☆☆

✓Epic boss battles!
✓Gorgeous artwork
✓Save Hamlet's girlfriend!
✓Clever humor about a classic play!

☆☆☆ Discover more from Big Fish Games! ☆☆☆

We're big believers that everyone is a gamer at heart and that games are a great source of joy and relaxation. Founded in 2002, Big Fish Games is a developer, publisher and distributor of casual games. We offer a virtually endless selection of interactive games that you can enjoy anytime, anywhere — on your PC, Mac, mobile phone, or tablet. Renowned for offering A New Game Every Day!® on www.bigfishgames.com, Big Fish Games distributes more than two million games per day worldwide.

We have many other great iPhone games including:

➠ Time Mysteries: Inheritance
➠ Nick Chase & the Deadly Diamond
➠ Death at Fairing Point: A Dana Knightstone Novel Collector's Edition
➠ Hidden Wonders of the Depths 2
➠ Haunted Hotel II: Believe the Lies
➠ The Serpent of Isis
➠ Doors of the Mind: Inner Mysteries
➠ Time Builders: Pyramid Rising
➠ Flux Family Secrets: The Ripple Effect
➠ Secret Mission: The Forgotten Island
➠ Haunted Manor: Lord of Mirrors
➠ PuppetShow: Mystery of Joyville
➠ Amazon: Hidden Expedition

➠ Awakening: The Dreamless Castle
➠ Big City Adventure: New York City
➠ Nick Chase: A Detective Story
➠ Azada
➠ Buckingham Palace: Hidden Mysteries

➠ Hidden in Time: Mirror Mirror

➠ Atlantis Sky Patrol
➠ Cooking Quest

You can always find an updated list at www.bigfishgames.com!

Try out Big Fish Games' iSplash! newsletter and never miss a sale or new game again! Sign up at: http://bigfi.sh/isplash

Follow us on Twitter: http://bigfi.sh/BigFishTwitter

Become a fan on Facebook: http://www.facebook.com/BigFishGamesMobile
IMAGES (5)
EMBED THIS QUALITYINDEX BADGE
To add a Qi badge for Hamlet! to your site:
Copy the HTML code snippet and paste it into your site.
The badge will automatically display on your web page with the Hamlet! iPhone app's current Qualityindex rating.
OTHER GAMES & APPS FROM BIG FISH GAMES, INC
News
Features
Latest Releases