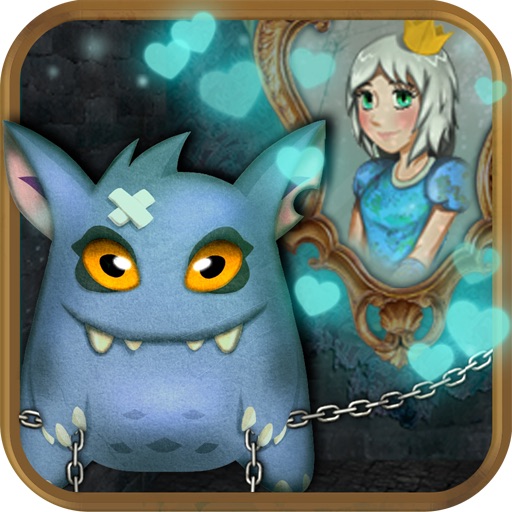 Catch The Princess
Showing app details for
iPHONE
| | PUBLICATION | DATE OF REVIEW | SCORE | REVIEW LINK |
| --- | --- | --- | --- | --- |
| | | 14 Aug 2016 | 8.0 | Read reviews |
| | | 13 Jan 2012 | 6.0 | Read the review |
APP STORE SUMMARY
◊◊◊ An enchanting physics puzzler. Lose yourself in a tortuous romance with a surprise un-ending. Castles, Calamity and Cages included ◊◊◊

Catch The Princess features:

♥ Over 60+ Levels of physics-based princess rescue (more coming)
♥ Hours of gameplay with no loading time!
♥ Beautiful Retina Full HD Graphics
♥ Over 200 Crystals (☠☠☠ shhh... secrets... ☠☠☠)
♥ Like no other:
✪ Side scrolling platformer-type levels
✪ Spinning Slabs of Wunsiedel Marble
✪ Advanced Princess-In-Cage-Of-Weeping-Death Physics Engine™
✪ Amazing headphone audio by the renowned Steve Sim


"Addictive. Precise. A new fairy tale game."[1] - The Game Programmers


͛͛͛͛͛͛͛͛͛͛͛͛͛͛͛͛͛͛͛͛͛͛͛͛͛͛͛͛͛͛͛͛͛͛͛͛͛͛͛͛͛͛͛͛͛͛͛͛͛͛͛͛͛͛͛͛
Catch The Princess is not the #1 Game in 79 countries. Au secours!

͛͛͛͛͛͛͛͛͛͛͛͛͛͛͛͛͛͛͛͛͛͛͛͛͛͛͛͛͛͛͛͛͛͛͛͛͛͛͛͛͛͛͛͛͛͛͛͛͛͛͛͛͛͛͛͛

♣♣♣ Many Enchanted Physics Objects ♣♣♣
◊ A first: Side scrolling platformer-type play mixed into Physics-based Game.
◊ Pixie Dust - floats the Princess; can be blown and bounced.
◊ Bellows - Blow the princess and pixie dusts.
◊ Rusty chains - create great time-based tension


Fun Game Center Achievements for great replay:
✔ All my sins Remembered
✔ No Traveller returns
✔ With Fun Leaderboards - Like Top Scorers on each 13th day of the month

Includes: hours of challenging levels, addictive gameplay, memories, bonus levels, leaderboards and achievements.

✰✰✰✰✰✰✰✰✰✰
Wow - you're still reading here? Amazing! We really should honor that level of commitment with something worthy of your valuable attention. Unfortunately, we were told barely anyone even reads the first sentence of the appstore description, so we've been left quite embarrassed and ill-prepared for this block of text. In the meantime, let us leave you with this: a calamity of so long life brings forth arms against a sea of troubles.


---
✓ [1] Actually, it is more of a beast fable than fairy tale :)
★ Don't forget to Gift This App and Rate it!

Twitter: http://twitter.com/robotsNpencils #catchtheprincess
Facebook: http://www.facebook.com/pages/Catch-The-Princess/256883917706280
IMAGES (5)
EMBED THIS QUALITYINDEX BADGE
To add a Qi badge for Catch The Princess to your site:
Copy the HTML code snippet and paste it into your site.
The badge will automatically display on your web page with the Catch The Princess iPhone app's current Qualityindex rating.
OTHER GAMES & APPS FROM ROBOTS AND PENCILS INC.
News
Features
Latest Releases