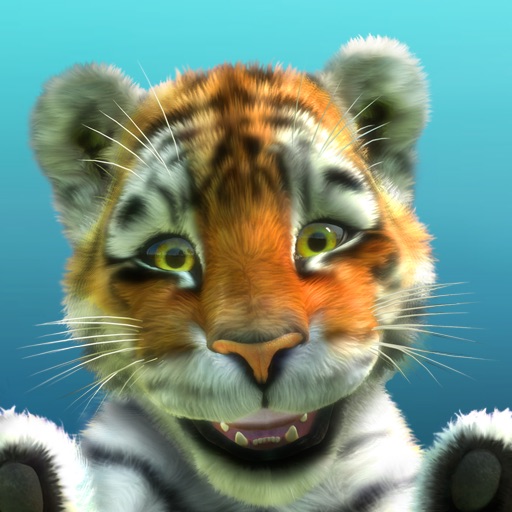 Kinectimals
| | PUBLICATION | DATE OF REVIEW | SCORE | REVIEW LINK |
| --- | --- | --- | --- | --- |
| | | 05 Jul 2012 | 8.3 | Read the review |
| | | 20 Dec 2011 | 8.0 | Read the review |
| | | 03 Jan 2012 | 8.0 | Read the review |
| | | 14 Dec 2011 | 8.0 | |
| | | 31 Dec 2016 | 8.0 | Read reviews |
| | | 07 May 2012 | 7.0 | Read the review |
| | | 19 Dec 2011 | 7.0 | Read the review |
| | | 19 Dec 2011 | 7.0 | Read the review |
| | | 07 May 2012 | 7.0 | Read the review |
| | | 11 Jan 2012 | 5.0 | Read the review |
APP STORE SUMMARY
This irresistible mobile experience gives you the chance to use your phone to visit the island of Lemuria and play with, care for and fall in love with your very own cub. Bring your pet with you wherever you go! If you've already experienced Kinectimals on Kinect for Xbox 360, your phone becomes the key to unlocking five new cubs on your console. Stand-alone mobile game features Kinectimals' signature visual quality, delightful animation and brand new ways to play with your cub!
To learn more, go to www.xbox.com/Kinectimals, http://forums.frontier.co.uk/forumdisplay.php?f=6
Some functionality not available in all regions.
IMAGES (5)
EMBED THIS QUALITYINDEX BADGE
To add a Qi badge for Kinectimals to your site:
Copy the HTML code snippet and paste it into your site.
The badge will automatically display on your web page with the Kinectimals iPhone app's current Qualityindex rating.
OTHER GAMES & APPS FROM MICROSOFT CORPORATION
News
Features
Latest Releases