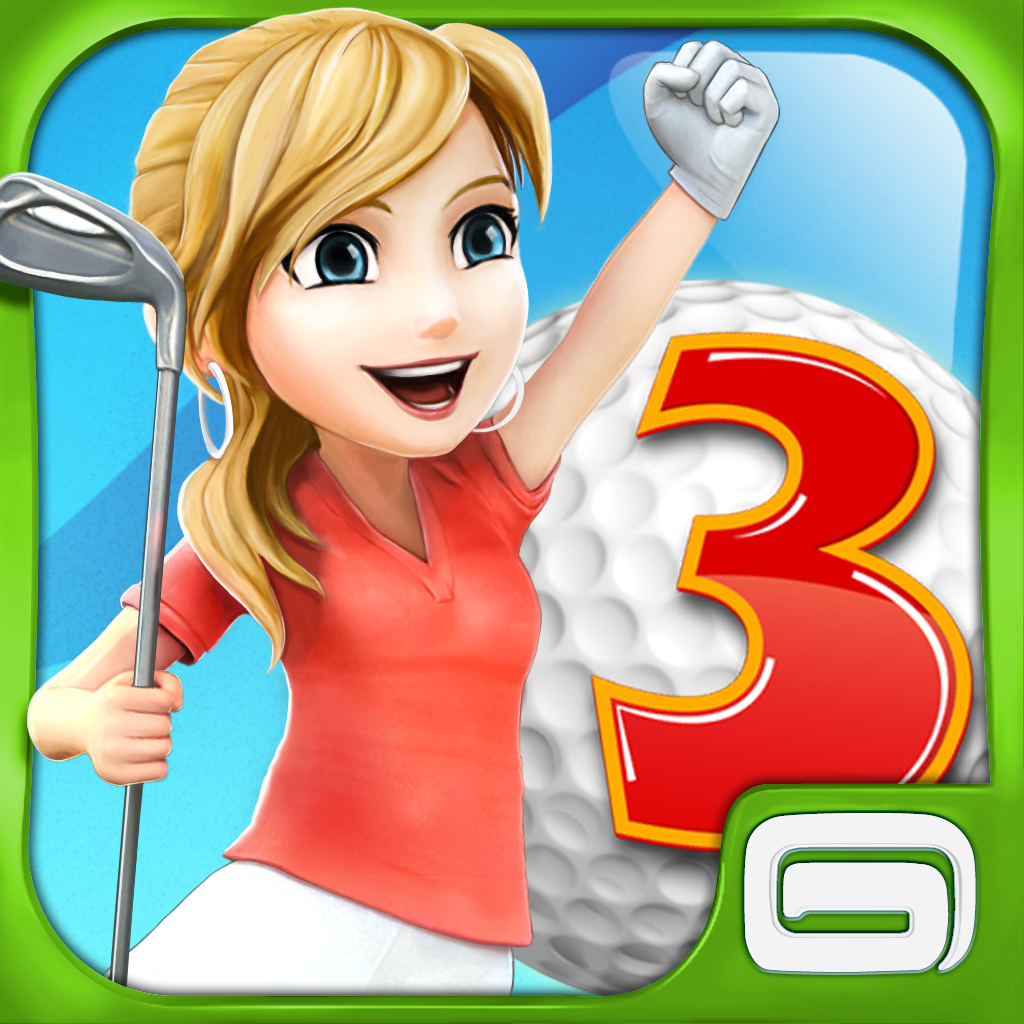 Let's Golf! ® 3
| | PUBLICATION | DATE OF REVIEW | SCORE | REVIEW LINK |
| --- | --- | --- | --- | --- |
| | | 11 Aug 2011 | 10 | Read the review |
| | | 10 Dec 2013 | 9.0 | Read reviews |
| | | 15 Apr 2012 | 9.0 | |
| | | 12 Aug 2011 | 8.0 | Read the review |
| | | 26 May 2012 | 8.0 | Print only |
| | | 17 Aug 2011 | 7.5 | Read the review |
| | | 13 Aug 2011 | 7.0 | Read the review |
| | | 15 Aug 2011 | 7.0 | Read the review |
| | | 19 Aug 2011 | 6.0 | Read the review |
| | | 09 Nov 2011 | 6.0 | Read the review |
| | | 22 Aug 2011 | 5.3 | Read the review |
| | | 15 Aug 2011 | 5.0 | Read the review |
| | | 23 Aug 2011 | 4.3 | Read the review |
| | | 13 Aug 2011 | 0.5 | Read the review |
APP STORE SUMMARY
The world's most exciting golf odyssey returns with more great new features that you've been waiting for! Everyone can join in this fun and exciting golf adventure. Create your avatar and challenge friends & opponents from across the globe in golf tournaments that are unlike anything you've seen before.

WHERE NO ONE HAS GOLFED BEFORE
• Travel to six of the most far-out locations you've ever played, from the Great Wall of China to Outer Space!
• Each course is created in 3D so you'll see every beautiful waterfall, lush forest and distant green as if you were immersed in an adventure.

MULTIPLAYER
• Up to 4 golfers can compete in fun matches online. By popular request, you can also play on the same device!
• Your friends not online? Challenge them to beat your score and see who will win the top prize.

SOCIAL LINKS
• Chat live during your online games.
• Invite all your friends to join the Golf Club via Facebook, Gameloft LIVE!, email and more.
• iPad 2 owners will be able to watch their opponents golf during a match!

BE YOUR OWN GOLFER
• Create your unique golfing avatar from thousands of combinations of clothes, hair, gear and more to match your style, no matter how colorful or down-to-Earth.
• Purchase special skills (like increased range or accuracy for your shots) or balls with special powers (like Tornado, Luck, etc.) using virtual coins you can earn in-game.

GAME MODES
Progressively unlock new modes: Stroke Play, Match Play, Shootout, and Close to Pin.

MINI-GAME MAYHEM
Need a change of pace? Play some challenging mini-games like Catch the Star, Target Range and Putting Master to hone specific skills and become a champion of the links.


_____________________________________________

Visit our official site at http://www.gameloft.com
Follow us on Twitter at http://glft.co/GameloftonTwitter or like us on Facebook at http://facebook.com/Gameloft to get more info about all our upcoming titles.
Check out our videos and game trailers on http://www.youtube.com/Gameloft
Discover our blog at http://glft.co/Gameloft_Official_Blog for the inside scoop on everything Gameloft.

_____________________________________________

This app allows you to purchase virtual items within the app and may contain third party advertisements that may redirect you to a third party site.
IMAGES (5)
EMBED THIS QUALITYINDEX BADGE
To add a Qi badge for Let's Golf! ® 3 to your site:
Copy the HTML code snippet and paste it into your site.
The badge will automatically display on your web page with the Let's Golf! ® 3 iPhone app's current Qualityindex rating.
OTHER GAMES & APPS FROM GAMELOFT
show more
News
Features
Latest Releases