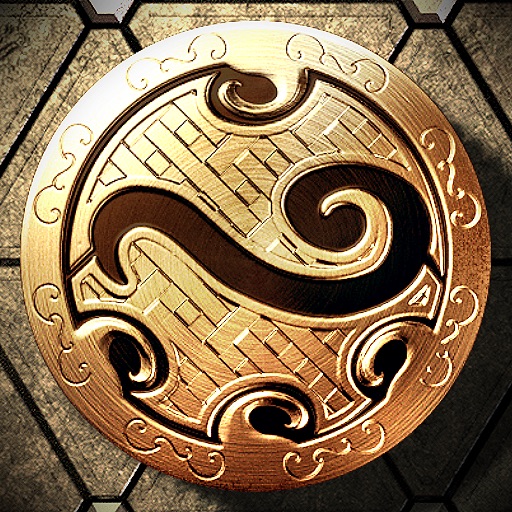 Wizard Hex
| | PUBLICATION | DATE OF REVIEW | SCORE | REVIEW LINK |
| --- | --- | --- | --- | --- |
| | | 30 Dec 2010 | 10 | Read the review |
| | | 02 Aug 2011 | 8.0 | |
| | | 06 Jan 2011 | 8.0 | Read the review |
| | | 02 Jan 2017 | 8.0 | Read reviews |
| | | 04 Jan 2011 | 8.0 | Read the review |
| | | 09 Feb 2011 | 8.0 | Read the review |
| | | 05 Jan 2011 | 8.0 | Read the review |
| | | 07 Jan 2011 | 7.9 | Read the review |
| | | 09 Feb 2011 | 5.0 | Read the review |
| | | 06 Jan 2011 | 5.0 | Read the review |
APP STORE SUMMARY
❖❖❖ WIZARD HEX: AN ELEMENTAL GAME OF STRATEGY ❖❖❖ Wizard Hex is an easy to learn but challenging to win traditional board game using a beautiful hexagonal board for 1-6 friends or computer helpers. You select one of six magical elements and together with your adjacent allies, you expand, stack and attack your way to victory.

❖❖❖❖❖❖❖❖❖❖❖❖❖❖❖❖❖❖❖❖❖

"With other 'classic' board-games making the transition to iOS devices, it's great to see something new taking the center stage."

"Wizard Hex only takes a bit of practice to ease in to, but once you've played a game or six with friends it will become a staple of anyone's party-game collection."

— AppSpy.com (4/5 points)

-----

"Wizard Hex is a brilliantly original board game … So far I've been rewarded handsomely for my purchase with games like Small World and Carcassonne filling my time. Now I can add Wizard Hex, a game playable on both my iPad and iPod Touch, to that list!"

— GameZebo.com (4/5 stars)

-----

"Presentation-wise, Wizard Hex looks absolutely superb on whatever platform you choose to play it on. From my humble iPod Touch 2G to the office iPad, the game looks stunning and interaction with the pieces is smooth and sublime."

— iPhone-Gamer.net

-----

"I loaded up the game, started to play, and I am embarrassed to say how much time went by before I took a breath! … The endless strategy and game play abounds and literally no two games will ever be alike. You think you have mastered a strategy when suddenly it fails and you must think quickly and move forward in that game another way."

— NoDPad.com "Must Have"

❖❖❖❖❖❖❖❖❖❖❖❖❖❖❖❖❖❖❖❖❖

KEY FEATURES:

➤ Online Multiplayer through Game Center (2 to 4 players)

➤ Voice Chat (optional) during live games!

➤ Online Leaderboards through Game Center.

➤ Around-the-table Local Play (1 to 6 players)

❖❖❖❖❖❖❖❖❖❖❖❖❖❖❖❖❖❖❖❖❖

Imagine a dark tower — where the forces of the world are harnessed by those brave enough and smart enough to control them. A wizard's power brings these elements together: the wicked wind, rolling water, contracting ice, tumbling earth, lapping fire and sudden lightning. They will compete to establish control for once and for all.

Wizard Hex — a seemingly simple game. Played on a elegantly designed hexagonal board, you choose your element and then challenge yourself against as many as five other players or as few as one smart computer to attempt to be the strongest and to take forever control.

You begin as an Apprentice, learn to be a Journeyman and eventually challenge yourself and others at the Wizard Level. You play not only your own element but the friendly elements found on either side. Together you struggle to Expand to new regions, Transmute from Bronze to Silver to indestructible Gold, and Attack when the opportunity arises. All the time defending and consolidating a winning position. A new strategy game of resource management and area control — Chess or Go for the modern age.

Wizard Hex is such a great strategy game that we are releasing it first as a traditional abstract piece moving game. Next in Wizard Hex's future our goal, when possible, is to populate the game with unique Spells that will allow for a more modern fantasy experience. The portal to this clever creation is just now opening … are you ready?
IMAGES (5)
EMBED THIS QUALITYINDEX BADGE
To add a Qi badge for Wizard Hex to your site:
Copy the HTML code snippet and paste it into your site.
The badge will automatically display on your web page with the Wizard Hex iPhone app's current Qualityindex rating.
OTHER GAMES & APPS FROM TROUBLE BROTHERS, LLC
show more
News
Features
Latest Releases