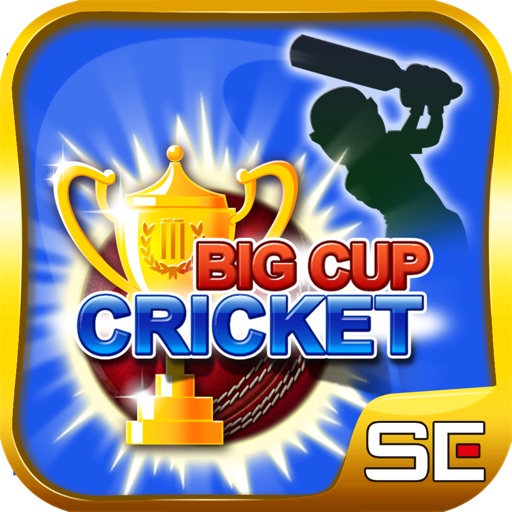 Big Cup Cricket
| | PUBLICATION | DATE OF REVIEW | SCORE | REVIEW LINK |
| --- | --- | --- | --- | --- |
| | | 15 Apr 2011 | 8.3 | Read the review |
| | | 01 Jan 2017 | 8.0 | Read reviews |
APP STORE SUMMARY
Now with Bluetooth multiplayer! Take on your friends using Game Center and prove who's really the best all rounder.

The most compelling arcade sports game on the app store!

"...this is possibly the best cricket sim on the App Store." - Guardian.co.uk

Prove you're a real all rounder as you bat, bowl and field your way through multiple challenge and tournament modes with the deftest flick and swipe of your finger.

Big Cup Cricket let's you play as anyone of 20 teams from around the world in cup competitions and challenge modes.

Along with retina and game centre support, Big Cup Cricket is the ideal way to while away time between innings.
IMAGES (5)
EMBED THIS QUALITYINDEX BADGE
To add a Qi badge for Big Cup Cricket to your site:
Copy the HTML code snippet and paste it into your site.
The badge will automatically display on your web page with the Big Cup Cricket iPhone app's current Qualityindex rating.
OTHER GAMES & APPS FROM SQUARE ENIX
show more
News
Features
Latest Releases