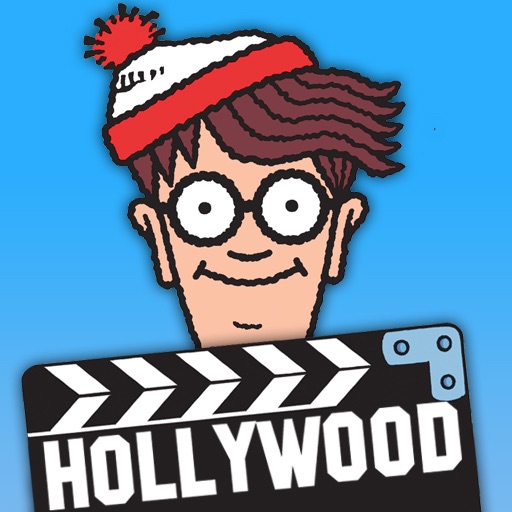 Where's Wally?® in Hollywood
Showing app details for
iPHONE
APP STORE SUMMARY
LIMITED TIME OFFER -- 67% OFF
The ultimate search and find adventure continues in Hollywood! Set against a backdrop of famous film sets, this sequel has all the elements that made Where's Wally? The Fantastic Journey a #1 selling game in 9 countries, and more!

10 new star-studded scenes are enhanced with animated graphics, eye-popping color and detail, new game-play modes and functionality, featuring the latest device capabilities.

- BEAT ODLAW "VERSUS" MODE: Play against Wally's arch-nemesis, Odlaw, in a timed hunt for hidden objects.

- STORY MODE: Explore the game through a "free play" untimed experience, accompanied by Wally and his friends, Wenda, Woof and Wizard Whitebeard.

- STAR-STUDDED CHALLENGES: Search for Wally and explore ten paparazzi-filled red carpet events and epic Hollywood film sets, including "Silent Movie," "The Wild West," "The Three Musketeers," "Song and Dance," "Robin Hood," and more!

- ENHANCED PLAYER EXPERIENCE: Broaden the search field with scrollable maps, "Pinch-to-Zoom" and Multi-Touch technology, which improves users' capabilities to spot small objects and look for integrated clues that lead to cleverly camouflaged items.

Join the Search now…at this limited time introductory price!
IMAGES (5)
EMBED THIS QUALITYINDEX BADGE
To add a Qi badge for Where's Wally?® in Hollywood to your site:
Copy the HTML code snippet and paste it into your site.
The badge will automatically display on your web page with the Where's Wally?® in Hollywood iPhone app's current Qualityindex rating.
OTHER GAMES & APPS FROM LUDIA
Latest features on Where's Wally?® in Hollywood
News
Features
Latest Releases