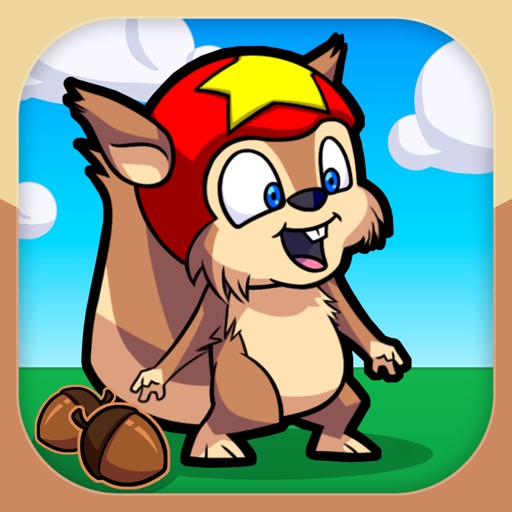 Murl the Squirrel
| | PUBLICATION | DATE OF REVIEW | SCORE | REVIEW LINK |
| --- | --- | --- | --- | --- |
| | | 01 Aug 2014 | 6.0 | Read the review |
| | | 01 Jan 2017 | 6.0 | Read reviews |
APP STORE SUMMARY
Meet Murl. He is teased by a group of flying squirrels because he can't fly. He meets with a ringmaster at a local circus determined to prove them wrong. Murl is taught how to fly by blasting out of cannons! Your goal is to fly as high as you can in this endless vertical climber!

Features
-------
- Fun endless gameplay
- Compete for the top score on the leaderboards
- Achievements
- Collect fun hats!
- Use powerups like acorn magnets and jetpacks!

Note: This game does NOT run on older devices including the iPod Touch 4th gen.

---

Follow us on Facebook:
www.facebook.com/ravenousgames

Follow us on Twitter:
www.twitter.com/ravenousgames

Visit us on the Web:
www.ravenousgames.com
IMAGES (5)
EMBED THIS QUALITYINDEX BADGE
To add a Qi badge for Murl the Squirrel to your site:
Copy the HTML code snippet and paste it into your site.
The badge will automatically display on your web page with the Murl the Squirrel iPhone app's current Qualityindex rating.
OTHER GAMES & APPS FROM RAVENOUS GAMES INC.
News
Features
Latest Releases