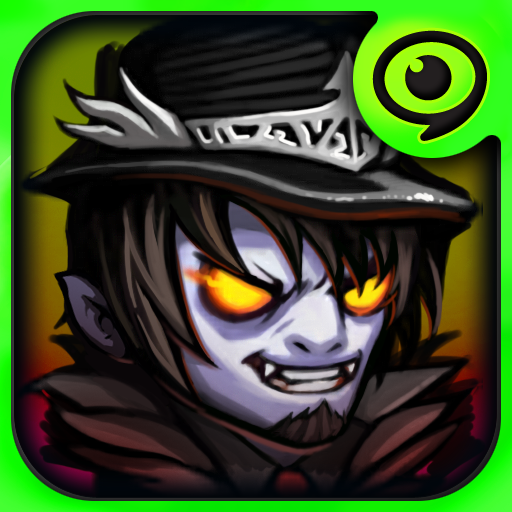 Colosseum Heroes.
| | PUBLICATION | DATE OF REVIEW | SCORE | REVIEW LINK |
| --- | --- | --- | --- | --- |
| | | 11 Aug 2015 | 10 | Read reviews |
APP STORE SUMMARY
Enjoy the full version of Colosseum Heroes now for FREE!

Colosseum Heroes has returned bigger and better than before!
Get ready to slice and dice hideous monsters in an endless action filled journey through the colosseum.

Select your gladiator, equip the best weapons, master the greatest skills and find the secret key!
Colosseum Heroes is a side scrolling action game with RPG elements that will keep you engaged for hours.

─────────────────────

FEATURES

NON STOP ACTION PACKED EXCITEMENT
Hack and slash through an endless number of unique maps to secure the colosseum

MULTIPLE CHARACTERS FOR DOUBLE THE FUN
Choose a human gladiator or blood thirsty vampire and combat your way through evil

BLITZ THROUGH THE CHALLENGE MODE
New challenge mode provides 3 minutes of intensified action in addition to the original stage mode

LEVEL UP CUSTOMIZABLE WEAPONS
Customize and equip 7 levels of 126 spells, melee and long range weapons

SPECIAL SKILLS WITH AWESOME EFFECTS
Perform ice, thunder, fire and meteor skills to destruct 15 different types of monsters

─────────────────────

OTHER GAMEVIL GAMES

Air Penguin
Baseball Superstars® 2010 HD
Baseball Superstars® II
Boom It Up!
Chalk n' Talk
HYBRID: Eternal Whisper
HYBRID 2: Saga of Nostalgia
ILLUSIA
KAMI RETRO
KAMI RETRO HD
NOM: Billion Year Timequest
Soccer Superstars® 2011 Pro
VANQUISH: The Oath of Brothers
ZENONIA® 3

─────────────────────

NEWS & EVENTS

Website http://www.gamevil.com
Facebook http://facebook.com/gamevil
Twitter http://twitter.com/gamevil
YouTube http://youtube.com/gamevil
IMAGES (5)
OTHER GAMES & APPS FROM GAMEVIL COM2US USA, INC.
News
Features
Latest Releases