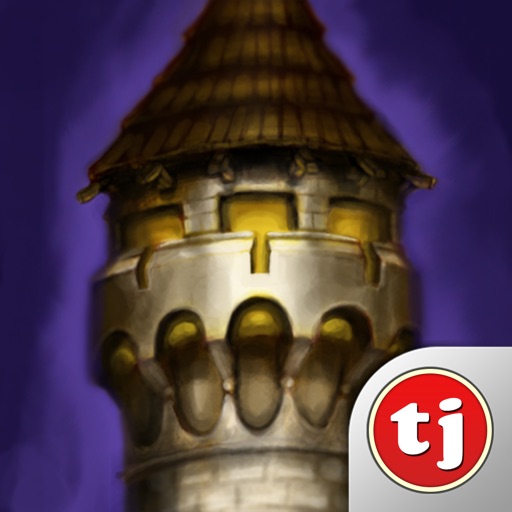 TapDefense
Showing app details for
iPHONE
| | PUBLICATION | DATE OF REVIEW | SCORE | REVIEW LINK |
| --- | --- | --- | --- | --- |
| | | 22 Aug 2009 | 10 | Read the review |
| | | 01 Nov 2009 | 10 | Print only |
| | | 01 Sep 2009 | 10 | Print only |
| | | 28 Oct 2010 | 10 | Print only |
| | | 15 Oct 2010 | 10 | Read the review |
| | | 12 Feb 2009 | 7.0 | Read the review |
| | | 28 Jan 2020 | 7.0 | Read reviews |
| | | 14 May 2011 | 7.0 | |
| | | 13 Dec 2008 | 6.0 | Read the review |
APP STORE SUMMARY
Nominated one of the top free apps and top free games on the bestappever 2008 awards.

"TapDefense is a great game" -- The Guardian

"One of the Best iphone games" -- Brighthub.com

Defend the Gates of Heaven from the enemies of Hell with an incredibly fun mobile TOWER DEFENSE game on your iPhone or iPod Touch.

TapJoy is proud to bring you TapDefense -- a new TOWER DEFENSE strategy game that you can take you with you all day long. Play for hours or salvage snippets of time on the go.

Enjoy an ever improving experience through free content updates!

Challenge yourself and your friends by competing to master all levels and obtain high scores.

-42 levels!
-6 towers types!
-7 enemy types!
-6 different game modes

-much more ...

Do you have what it takes to fend off the evil enemies of Hell and rise to the top as supreme Tower Defense master?
IMAGES (4)
EMBED THIS QUALITYINDEX BADGE
To add a Qi badge for TapDefense to your site:
Copy the HTML code snippet and paste it into your site.
The badge will automatically display on your web page with the TapDefense iPhone app's current Qualityindex rating.
OTHER GAMES & APPS FROM TAPJOY
show more
Latest charts with TapDefense
News
Features
Latest Releases