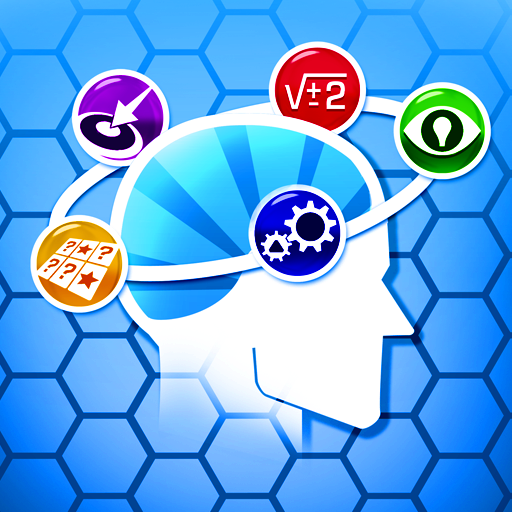 Brain Challenge™
Showing app details for
iPHONE
| | PUBLICATION | DATE OF REVIEW | SCORE | REVIEW LINK |
| --- | --- | --- | --- | --- |
| | | 21 Nov 2008 | 9.6 | Read the review |
| | | 19 Jan 2009 | 9.1 | Read the review |
| | | 28 Jul 2008 | 9.0 | Read the review |
| | | 24 Sep 2008 | 8.6 | Read the review |
| | | 01 Aug 2008 | 8.0 | Read the review |
| | | 01 Sep 2009 | 8.0 | Print only |
| | | 17 Sep 2014 | 7.0 | Read reviews |
APP STORE SUMMARY
"Brain Challenge for the iPhone/iTouch is superb. If you have an iPhone, you need this title!" -GenerationGamerz

MSN, MTV, Yahoo, Google are all talking about it, too!

43 mini-games, 8.7/10 average in reviews, 5 awards.
Brain Challenge is the ONLY comprehensive brain training partner on the iPhone or iPod Touch:

-Train in the following categories: Visual, Memory, Logic, Math, and Focus.

-Develop personal tools to help prevent stress.

-Explore your creativity.

-Rotate the iPhone to move cubes using gravity in an exclusive mini-game.

-Simply touch the correct answer.

-Monitor your progress with detailed status charts.

Transform your iPhone into a personal coach, and turn tedious waiting time into a fun yet educational gaming session anywhere!

"I would highly recommend this game for all ages." -iphonebuzz
Also recommended to fans of quiz, trivia, IQ, or puzzle games and anyone concerned with brain stamina and mental health.

Follow us on Twitter for exclusive info on Brain Challenge™ and free games.
http://twitter.com/brainchallenge

Published and distributed by Gameloft.

Certain apps allow you to purchase virtual items within the app and may contain third party advertisements that may redirect you to a third party site.
IMAGES (5)
EMBED THIS QUALITYINDEX BADGE
To add a Qi badge for Brain Challenge™ to your site:
Copy the HTML code snippet and paste it into your site.
The badge will automatically display on your web page with the Brain Challenge™ iPhone app's current Qualityindex rating.
OTHER GAMES & APPS FROM GAMELOFT
News
Features
Latest Releases