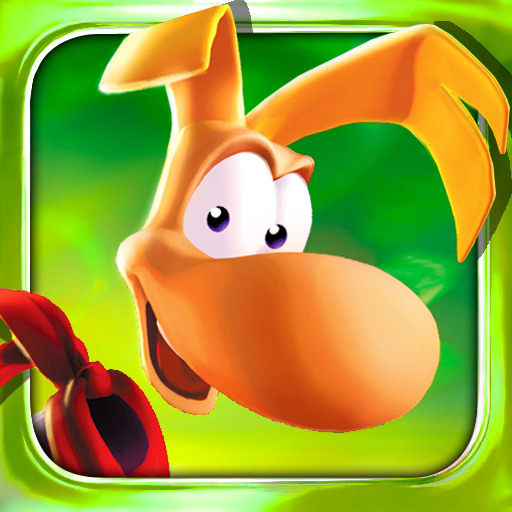 Rayman 2: The Great Escape
Showing app details for
iPHONE
| | PUBLICATION | DATE OF REVIEW | SCORE | REVIEW LINK |
| --- | --- | --- | --- | --- |
| | | 02 Mar 2010 | 9.0 | Read the review |
| | | 09 Mar 2010 | 8.8 | Read the review |
| | | 07 Apr 2010 | 8.4 | Read the review |
| | | 05 Mar 2010 | 7.6 | Read the review |
| | | 20 Dec 2013 | 7.0 | Read reviews |
| | | 02 Mar 2010 | 6.8 | Read the review |
| | | 07 Mar 2010 | 6.0 | Read the review |
| | | 01 Apr 2010 | 6.0 | Print only |
| | | 01 Mar 2010 | 6.0 | Read the review |
| | | 04 Mar 2010 | 6.0 | Read the review |
| | | 01 Mar 2010 | 6.0 | Read the review |
| | | 01 Mar 2010 | 5.5 | Read the review |
| | | 08 Mar 2010 | 5.5 | Read the review |
| | | 01 Mar 2010 | 5.0 | Read the review |
| | | 17 Mar 2010 | 5.0 | Read the review |
| | | 05 Mar 2010 | 3.0 | Read the review |
APP STORE SUMMARY
Rayman, the world-famous video game icon, is back and ready for action! Relive all the enjoyment of Rayman 2: The Great Escape, the game that brought the armless hero into 3D environments for the first time!

45 FULLY 3D ENVIRONMENTS:
For the first time in an iPhone/iPod Touch platform game, every environment is fully rendered in 3D!
Explore waterfalls, deep sea caves, and pirate hideouts

RESCUE RAYMAN'S WORLD
Ruthless pirates have invaded the Glades of Dreams to capture and enslave Rayman's friends.
Your mission: to free Rayman's friends and reap the reward of their magical powers, defeat barbaric pirates and gather the four masks of Polokus.

MULTIPLE TYPES OF GAMEPLAY
Help Rayman run, climb, swim, water-ski and even fly with his helicopter hair.
Use the virtual stick to control Rayman in all directions and activate his magical powers!

A FAST-PACED ADVENTURE
Follow the road to victory by flying rockets, riding whirlwinds and surfing on lava streams
Dozens of hours of fun you can take even further by collecting all 1,000 hidden lums scattered across the levels!

Certain apps allow you to purchase virtual items within the app and may contain third party advertisements that may redirect you to a third party site.
IMAGES (5)
EMBED THIS QUALITYINDEX BADGE
To add a Qi badge for Rayman 2: The Great Escape to your site:
Copy the HTML code snippet and paste it into your site.
The badge will automatically display on your web page with the Rayman 2: The Great Escape iPhone app's current Qualityindex rating.
OTHER GAMES & APPS FROM GAMELOFT
show more
Latest news on Rayman 2: The Great Escape
News
Features
Latest Releases