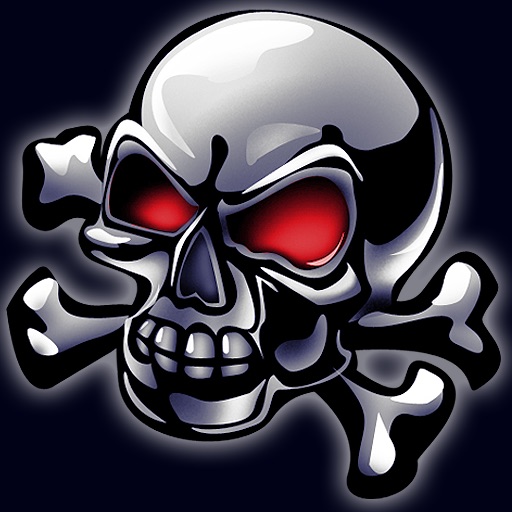 Zepi:Dark
Showing app details for
iPHONE
| | PUBLICATION | DATE OF REVIEW | SCORE | REVIEW LINK |
| --- | --- | --- | --- | --- |
| | | 17 Mar 2010 | 8.0 | Read the review |
| | | 20 Aug 2016 | 6.0 | Read reviews |
APP STORE SUMMARY
"Probably, the only way to escape zombies is to stay on his feet and not fall into a grave stumbling in the middle of the cemetery, or not get drunk with the holy water." - Drunk cabman from the nearest village.
"Sometimes cold metal hides warm feelings; but you can know it only after you feel the strength of metal yourself." - Assassin closed in black.
"For some a tomb is simply a building made of stone; and some can see the gates to the other world in it." - Experienced sexton.

Dive your fingers into the mystic atmosphere of Zepi:Dark. Test your reflexes, attention, and mental reaction time with gloomy skins that will stir your blood. Choose one of the three offered themes (Graveyard/Metal/Gothic) and tap/slide the skins on the screen as quick as you can. The faster you do so, the more points you score. The mysterious world of magic in new Zepi:Dark is calling for you...

- Rabbit Hole;
- simple and easy-to-grasp gameplay both for adults and kids;
- gorgeous graphics;
- accelerometer support: hold the device in a way which is comfortable for you;
- special power-ups for long chains (Good! Great! Excellent! Brilliantly!);
- many unique achievements;
- global Leaderboard;
- Facebook and Twitter integrated;
- play any time, any place, it takes just 5 minutes to set a new world record.

HOW TO PLAY
Tap same color skins, make as long as possible combos, and score as many as possible points. Keep in mind the Rabbit Hole behind the central button! Good luck!
IMAGES (5)
EMBED THIS QUALITYINDEX BADGE
To add a Qi badge for Zepi:Dark to your site:
Copy the HTML code snippet and paste it into your site.
The badge will automatically display on your web page with the Zepi:Dark iPhone app's current Qualityindex rating.
OTHER GAMES & APPS FROM VIACHESLAV IUSHCHENKO
show more
News
Features
Latest Releases