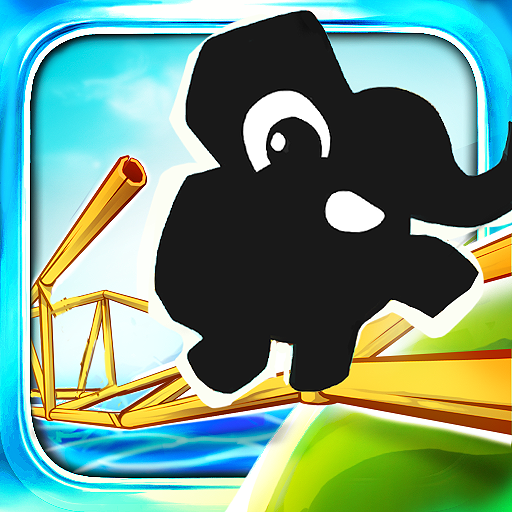 Bridge Odyssey
Showing app details for
iPHONE
| | PUBLICATION | DATE OF REVIEW | SCORE | REVIEW LINK |
| --- | --- | --- | --- | --- |
| | | 20 May 2010 | 8.0 | Read the review |
| | | 04 Jan 2010 | 8.0 | Read the review |
| | | 16 Jan 2010 | 8.0 | Read the review |
| | | 31 Dec 2009 | 7.5 | Read the review |
| | | 05 Mar 2010 | 7.0 | Read the review |
| | | 27 Jan 2010 | 7.0 | Read the review |
| | | 25 Apr 2014 | 7.0 | Read reviews |
| | | 15 Dec 2009 | 6.0 | Read the review |
| | | 11 Jan 2010 | 6.0 | Read the review |
| | | 08 Jan 2010 | 6.0 | Read the review |
APP STORE SUMMARY
"I'd recommend to any fan of the genre." - Touch Arcade

Welcome to Bridge Odyssey!
Join 9 wild characters on a journey so big, they're going to need all your support! Help the Dodo, Bison, Giraffe and others on their trek to the Lost World by building bridges over ruined passes, bottomless pits and molten volcanoes.

----------------------------------------------------------------

POINT, TOUCH, PLAY!
Use your creativity and skill to build bridges simply by drawing with your finger on the touch screen.

NINE COOL CHARACTERS
A light-hearted atmosphere with a funny and highly stylized animal gang including the Dodo, Fox, Parrot, Mammoth, Squirrel, Bison, Cat, Walrus and Giraffe.

IT'S A WILD WORLD
Discover 48 levels across 6 different environments: Tropical island, volcano, ancient ruins, desert, jungle and an ice cave

IMAGINE ANY SOLUTION
Make full use of the game's physics and environments to solve puzzles. Use bamboo stalks or vines, and even the sun to succeed!

-------------------------------------------------------------

Become a fan of Gameloft on Facebook: gameloft.com/facebook
Follow Gameloft on Twitter: twitter.com/gameloft

Also available from Gameloft this Christmas: Driver, Tom Clancy's H.A.W.X., James Cameron's Avatar and N.O.V.A. – Near Orbit Vanguard Alliance

Published and distributed by Gameloft.

Certain apps allow you to purchase virtual items within the app and may contain third party advertisements that may redirect you to a third party site.
IMAGES (5)
EMBED THIS QUALITYINDEX BADGE
To add a Qi badge for Bridge Odyssey to your site:
Copy the HTML code snippet and paste it into your site.
The badge will automatically display on your web page with the Bridge Odyssey iPhone app's current Qualityindex rating.
OTHER GAMES & APPS FROM GAMELOFT
News
Features
Latest Releases