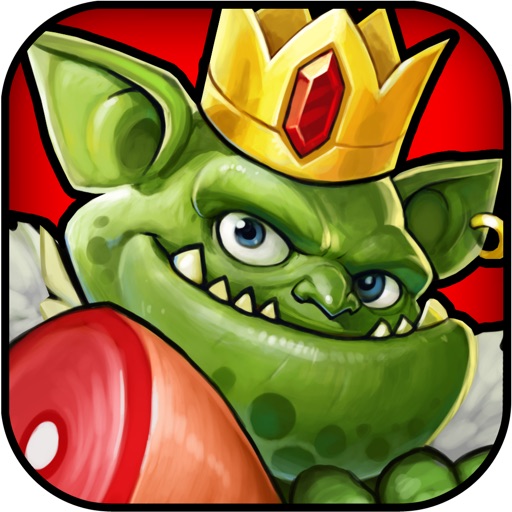 Dungelot 2
| | PUBLICATION | DATE OF REVIEW | SCORE | REVIEW LINK |
| --- | --- | --- | --- | --- |
| | | 17 Feb 2014 | 9.0 | Read the review |
| | | 25 Jun 2014 | 9.0 | Read the review |
| | | 14 Feb 2014 | 8.0 | Read the review |
| | | 17 Feb 2014 | 7.0 | Read the review |
| | | 30 May 2014 | 7.0 | Read the review |
| | | 31 Dec 2016 | 6.0 | Read reviews |
APP STORE SUMMARY
How long can you last? Explore dark dungeons and hack and slash your way to treasure through hordes of bloodthirsty monsters eager to eat you for lunch!

Dungelot 2 is a remarkably simple and engaging roguelike. Develop your character, find and upgrade equipment, hunt for treasure and useful items, and, above all, survive.

Features:
Perfect for quick breaks and brief play sessions.
Dungeon dives last 5-10 minutes

Endless gameplay
No two adventures are ever the same! Dungeons are randomly generated for each new character.

Unique gameplay experience:
Simple controls and a fresh perspective on the RPG

Battles with deadly dungeon lords:
Loot new artifacts from bosses and show 'em what you're made of!

Survive for as long as you can!
Avoid traps, evade enemies, and use your character's spells and special abilities to stay alive!
IMAGES (5)
EMBED THIS QUALITYINDEX BADGE
To add a Qi badge for Dungelot 2 to your site:
Copy the HTML code snippet and paste it into your site.
The badge will automatically display on your web page with the Dungelot 2 iPhone app's current Qualityindex rating.
OTHER GAMES & APPS FROM RED WINTER SOFTWARE LIMITED
Latest features on Dungelot 2
News
Features
Latest Releases