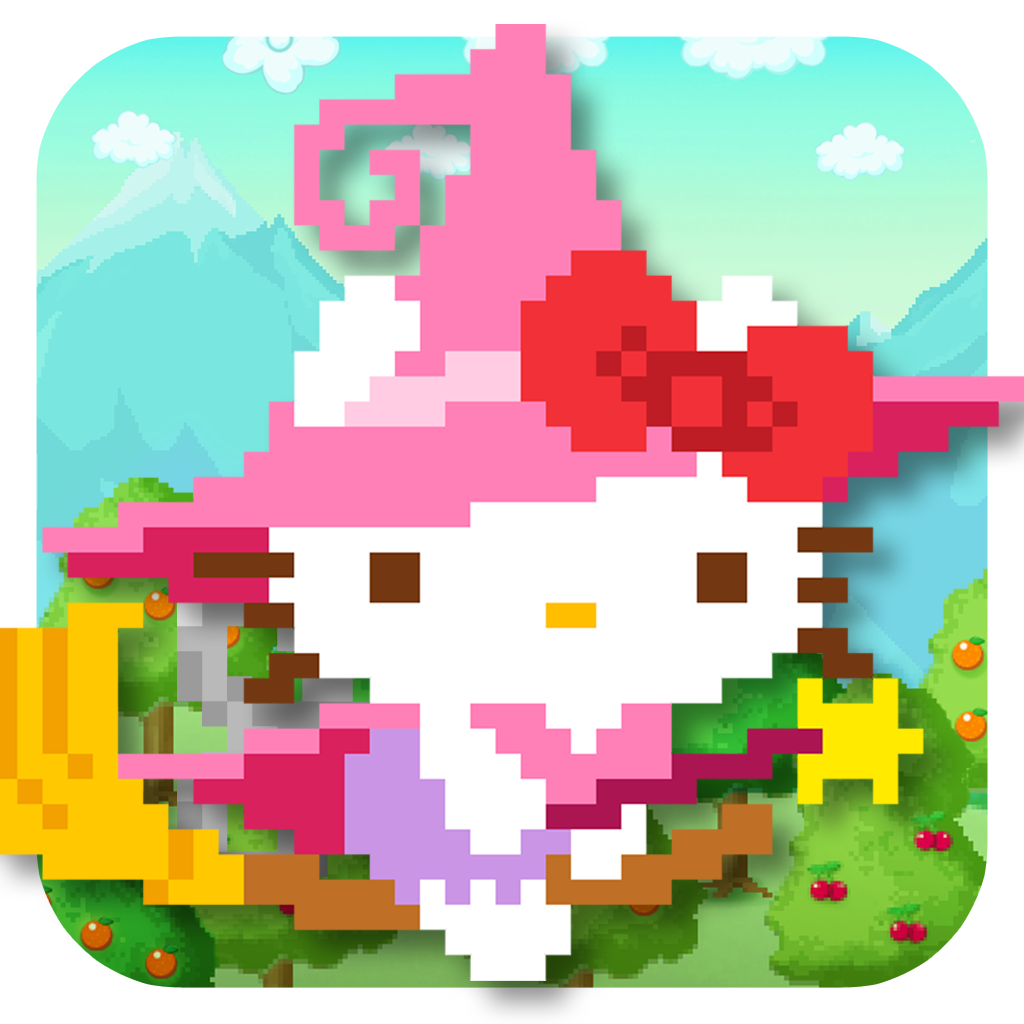 Hello Kitty Tap and Run
Showing app details for
iPHONE
| | PUBLICATION | DATE OF REVIEW | SCORE | REVIEW LINK |
| --- | --- | --- | --- | --- |
| | | 28 Jul 2014 | 8.0 | Read reviews |
| | | 17 Jan 2014 | 0.0 | Read the review |
APP STORE SUMMARY
We are sorry to inform you that as of July 29,2014 this application will no longer be available.
In App Purchase will be available until June 26,2014 when the application will no longer be offered.
We cannot guarantee correct function of content once service is suspended, and we will no longer be able to offer support for it.


------------------------------------------------------
"Hello Kitty Tap and Run" is a casual action game that's way too cute! Watch adorable 8-bit Hello Kitty toys scamper around the Hello Kitty world!

Controls are easy. All you have to do is tap the screen. There are "Warrior Kitty" and "Mage Kitty," who are huge stars in the game. There are also "Pop Singer Kitty" and even "Otaku Kitty," as well as many more toy Hello Kitty characters only available in this game! Keep playing through the stages and you will encounter the huge boss Hello Kitty too!

Mix two toy Hello Kitty toys to make a more powerful Hello Kitty with new looks and skills! What will "Free Spirit Kitty" and "Rabbit Kitty" mix to turn into? It's "Bunny Girl Kitty!" And there are many more combinations to have fun with!

Find your favorite Hello Kitty toys, make a group, and just run, run, run all around!!

(C)1976, 2014 SANRIO CO., LTD. APPROVAL NO.S543877
(C)2014 NAMCO BANDAI Games Inc.
IMAGES (5)
EMBED THIS QUALITYINDEX BADGE
To add a Qi badge for Hello Kitty Tap and Run to your site:
Copy the HTML code snippet and paste it into your site.
The badge will automatically display on your web page with the Hello Kitty Tap and Run iPhone app's current Qualityindex rating.
OTHER GAMES & APPS FROM BANDAI NAMCO ENTERTAINMENT INC.
show more
News
Features
Latest Releases