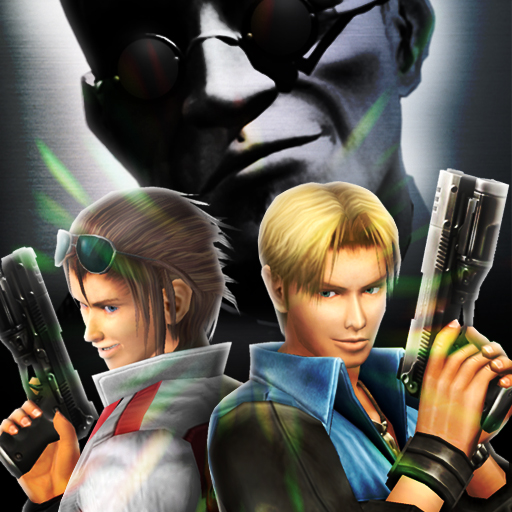 Time Crisis Strike
Showing app details for
iPHONE
| | PUBLICATION | DATE OF REVIEW | SCORE | REVIEW LINK |
| --- | --- | --- | --- | --- |
| | | 27 Feb 2009 | 8.2 | Read the review |
| | | 09 Feb 2009 | 8.0 | Read the review |
| | | 12 May 2009 | 8.0 | Read the review |
| | | 04 Feb 2009 | 7.2 | Read the review |
| | | 26 Feb 2009 | 7.0 | Read the review |
| | | 18 Feb 2010 | 7.0 | Read the review |
| | | 11 Feb 2009 | 7.0 | Read the review |
| | | 28 Mar 2015 | 7.0 | Read reviews |
| | | 06 Feb 2009 | 6.0 | Read the review |
| | | 09 Feb 2009 | 5.0 | Read the review |
| | | 13 Apr 2009 | 4.0 | Read the review |
| | | 13 Feb 2009 | 4.0 | Read the review |
APP STORE SUMMARY
We regret to inform you that service for this application will be terminated as of 3/30/2015.
*Upon service termination, guarantees of operation no longer apply.
*The dates and times given above may be changed without prior notice.

[Warning]
This application does not currently support iOS 8.

[Warning]
This application does not currently support iOS7.
------------
Adrenaline-pumping rail-shooter action has arrived big time in Time Crisis Strike. The exciting duck-and-shoot arcade game is now available for your iPhone or iPod touch. Tap the screen to fire your semi-automatic pistol and unleash all-out attacks on Wild Dog's army. Tilt your iPhone to take cover from enemy fire and reload.

In Arcade Mode, play through multiple stages, culminating in a final showdown with the evil Wild Dog. Make it through Arcade mode to unlock mind-blowing "Crisis Missions" where your sharpshooter skills will be put to the test!

Time Crisis Strike combines addictive action, stunning graphics, and an intense soundtrack making it a must have in your games collection.
IMAGES (5)
EMBED THIS QUALITYINDEX BADGE
To add a Qi badge for Time Crisis Strike to your site:
Copy the HTML code snippet and paste it into your site.
The badge will automatically display on your web page with the Time Crisis Strike iPhone app's current Qualityindex rating.
OTHER GAMES & APPS FROM BANDAI NAMCO ENTERTAINMENT AMERICA INC.
show more
Latest news on Time Crisis Strike
Latest features on Time Crisis Strike
News
Features
Latest Releases