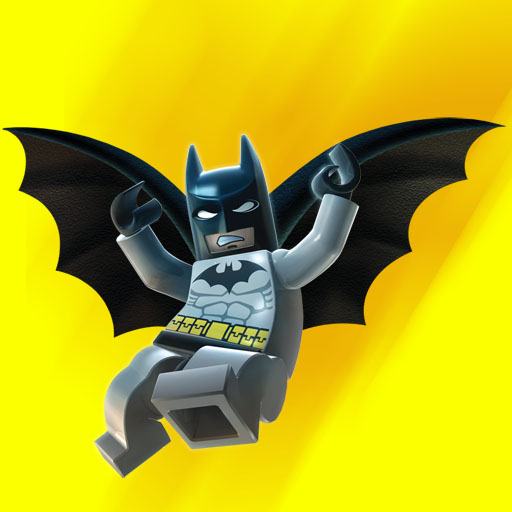 LEGO Batman: Gotham City Games
Showing app details for
iPHONE
| | PUBLICATION | DATE OF REVIEW | SCORE | REVIEW LINK |
| --- | --- | --- | --- | --- |
| | | 26 May 2010 | 8.0 | Read the review |
| | | 25 Apr 2010 | 5.0 | Read the review |
| | | 01 Sep 2009 | 4.0 | Print only |
| | | 06 Feb 2009 | 3.0 | Read the review |
| | | 22 Dec 2008 | 2.5 | Read the review |
APP STORE SUMMARY
LEGO Batman: Gotham City Games is a companion game to LEGO Batman designed exclusively for the iPhone and iPod touch.

Take on a variety of challenges thrown at you by the Heroes and Villains of Gotham. Throughout Gotham City you will find 16 classic stylized minigames that take you from deep within the heart of Wayne Manor, through the night's sky piloting the swift LEGO Batwing, and even solve some of The Riddler's most mind-bending puzzles. Each challenge is linked together by a brand new story, shown through beautiful hand rendered cut scenes, backed by a full orchestral soundtrack.

After completing the story mode you'll realize that a Hero's work is never done. Free play throws a new set of adventures your way. In this mode the games are longer and more challenging than in story mode giving you a more extended game experience. You will unlock new games, and challenge yourself by setting top scores on the leader boards.

Master each game to become a True Hero or True Villain to unlock bonus content including never-before-seen artwork, trailers and wallpapers. Wallpapers can be saved onto your pictures library and can be accessed via the settings menu on your iPhone or iPod touch to brighten up your handset.

------------------------

If you're still not convinced, try out LEGO Batman: Gotham City Games Lite for a small glimpse into what the full game has to offer.
IMAGES (5)
EMBED THIS QUALITYINDEX BADGE
To add a Qi badge for LEGO Batman: Gotham City Games to your site:
Copy the HTML code snippet and paste it into your site.
The badge will automatically display on your web page with the LEGO Batman: Gotham City Games iPhone app's current Qualityindex rating.
OTHER GAMES & APPS FROM WARNER BROS.
News
Features
Latest Releases