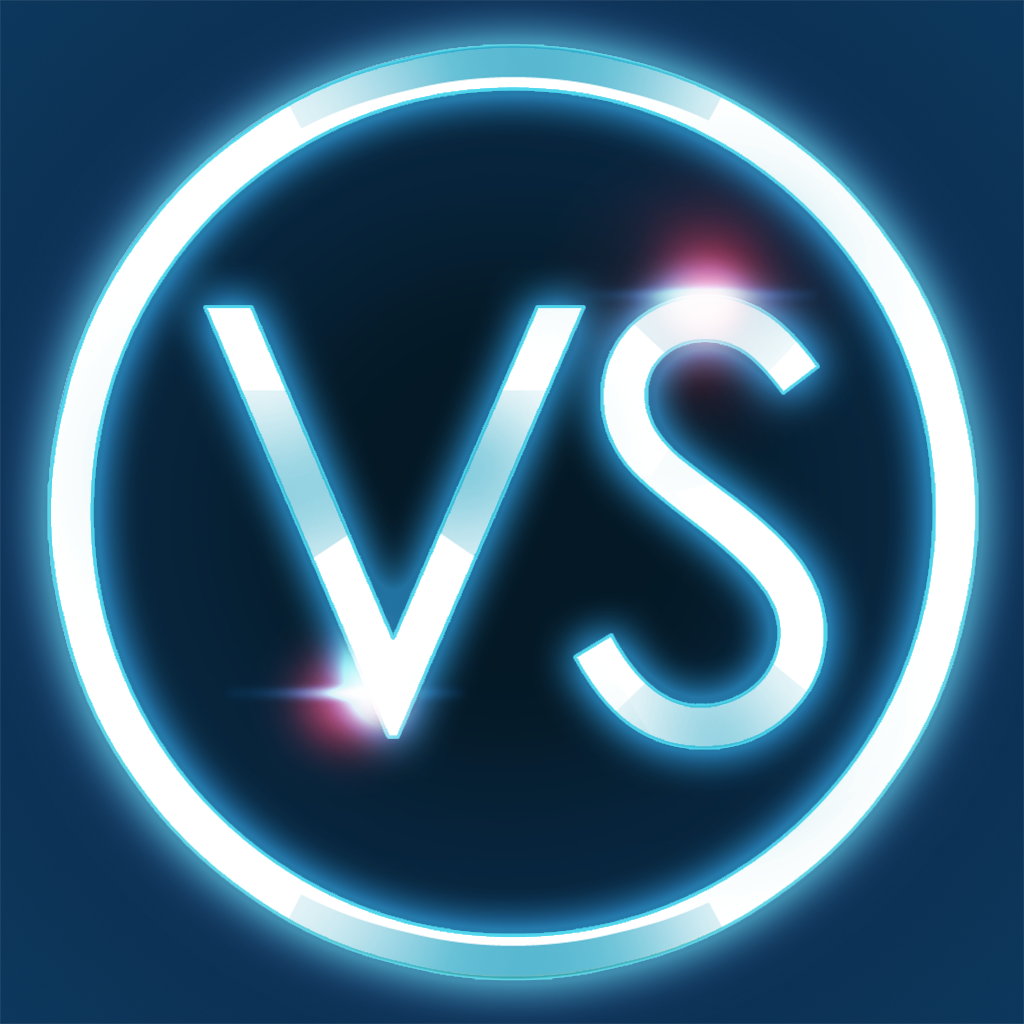 Versus: the 2-player reflex game
| | PUBLICATION | DATE OF REVIEW | SCORE | REVIEW LINK |
| --- | --- | --- | --- | --- |
| | | 02 Jul 2014 | 7.0 | Read the review |
APP STORE SUMMARY
THE MOST EXCITING REFLEX GAME!
Show your friends who's the boss by being the fastest gamer!
"A fun 2-player game that becomes very soon addictive! Graphic arts are wonderful!" 5/5 Quentinbbb

-Challenge your friends on the same device in a 1vs1 duel
-Smash all the circles as fast as possible!
-The first one getting 5 rounds wins the game

Ready ? Steady ? Tap !

5 GAME MODES
-Classic : Be the first to smash the unique circle.
-Several : Destroy all the circles on the screen ! Come on, Faster !
-Mitose : Smash a circle and it will divide in two. A very intense mode.
-Contagion : Destroy the unique white circle among the red ones.
-Warning : If you touch a red circle you lose the round. Ruthless !
-Order : Smash all the circles in the right order from 1 to 5. Don't you know how to count ? You've lost !

PRECISE STATISTICS TO IMPROVE YOUR REFLEX SKILLS
-Your best time with millisecond precision
-Your average precision when you touch the screen
-Indication of your new best score with the logo « New best score ! »

/ !\ WARNING/ !\: We are not responsible for any addiction caused by this game !

Send us your questions, suggestions or issues : contact@heliceum.com

Compatible with iPad 2, new iPad, iPad Mini, iPhone 4S, iPhone 5, iPhone 5c, iPhone 5s and iPod Touch 5. Warning : Freezes may occur on iPhone 4, previous versions and also on iPad 1.
IMAGES (5)
OTHER GAMES & APPS FROM HELICEUM
News
Features
Latest Releases