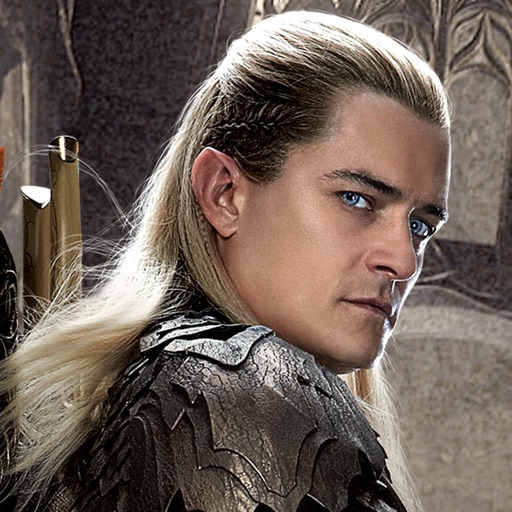 Hobbit Movies
| | PUBLICATION | DATE OF REVIEW | SCORE | REVIEW LINK |
| --- | --- | --- | --- | --- |
| | | 04 Dec 2012 | 10 | Read the review |
| | | 31 Dec 2016 | 6.0 | Read reviews |
APP STORE SUMMARY
Become an Elf: customize your ears, hair, clothes and even wear the crown of Thranduil to become one of the Elves from "The Hobbit: The Desolation of Smaug." Once your transformation is complete, share your image on Facebook, Twitter or Tumblr.

From Academy Award®-winning filmmaker Peter Jackson comes "The Hobbit: The Desolation of Smaug," the second in a trilogy of films adapting the enduringly popular masterpiece The Hobbit, by J.R.R. Tolkien.

The three films tell a continuous story set in Middle-earth 60 years before "The Lord of the Rings," which Jackson and his filmmaking team brought to the big screen in the blockbuster trilogy that culminated with the Oscar®-winning "The Lord of the Rings: The Return of the King."

"The Hobbit: The Desolation of Smaug" continues the adventure of the title character Bilbo Baggins as he journeys with the Wizard Gandalf and thirteen Dwarves, led by Thorin Oakenshield, on an epic quest to reclaim the Lonely Mountain and the lost Dwarf Kingdom of Erebor. In theaters December 13.
IMAGES (4)
EMBED THIS QUALITYINDEX BADGE
To add a Qi badge for Hobbit Movies to your site:
Copy the HTML code snippet and paste it into your site.
The badge will automatically display on your web page with the Hobbit Movies iPhone app's current Qualityindex rating.
OTHER GAMES & APPS FROM WARNER BROS.
News
Features
Latest Releases