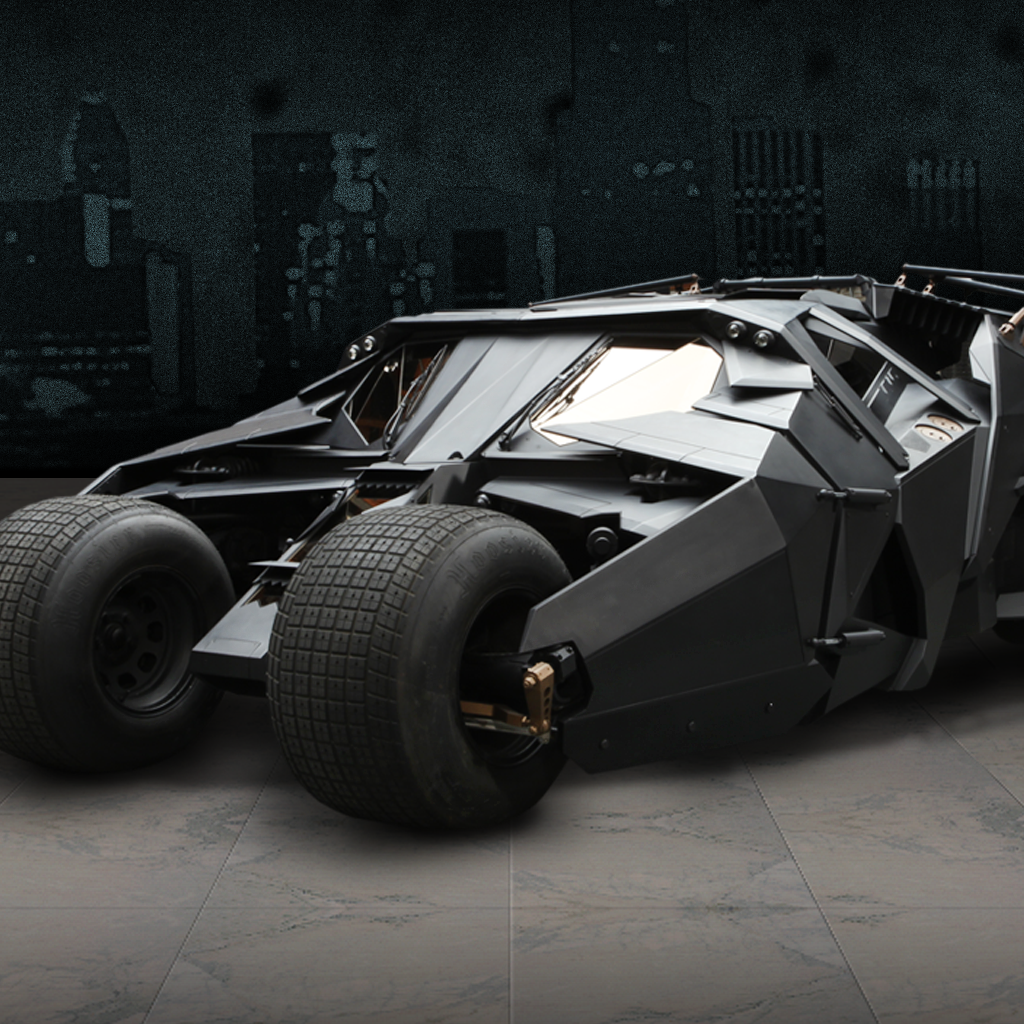 The Batmobile
Showing app details for
iPHONE
| | PUBLICATION | DATE OF REVIEW | SCORE | REVIEW LINK |
| --- | --- | --- | --- | --- |
| | | 06 Oct 2013 | 8.0 | Read reviews |
APP STORE SUMMARY
Jump in behind the wheel of your very own Batmobile! Put yourself or a friend in THE DARK KNIGHT RISES' Tumbler and share the photos with friends on Facebook, Twitter, etc.

Locate special marker images in a Walmart store nearest you to unlock 4 more batmobiles, including those from
- Batman television series and Batman, The Movie (1966) - driven by Adam West
- Batman (1989), Batman Returns (1992) – driven by Michael Keaton
- Batman Forever (1995) – driven by Val Kilmer
- Batman & Robin (1997) – driven by George Clooney

Order The Dark Knight Rises on Blu-ray today at your favorite Walmart!

***ABOUT THE DARK KNIGHT RISES***
It has been eight years since Batman vanished into the night, turning, in that instant, from hero to fugitive. Assuming the blame for the death of D.A. Harvey Dent, the Dark Knight sacrificed everything for what he and Commissioner Gordon both hoped was the greater good. For a time the lie worked, as criminal activity in Gotham City was crushed under the weight of the anti-crime Dent Act.

But everything will change with the arrival of a cunning cat burglar with a mysterious agenda. Far more dangerous, however, is the emergence of Bane, a masked terrorist whose ruthless plans for Gotham drive Bruce out of his self-imposed exile. But even if he dons the cape and cowl again, Batman may be no match for Bane.

Please confirm your device is compatible. THE BATMOBILE app is compatible with iPhone 4 and iPhone 4S.
IMAGES (3)
OTHER GAMES & APPS FROM WARNER BROS.
News
Features
Latest Releases