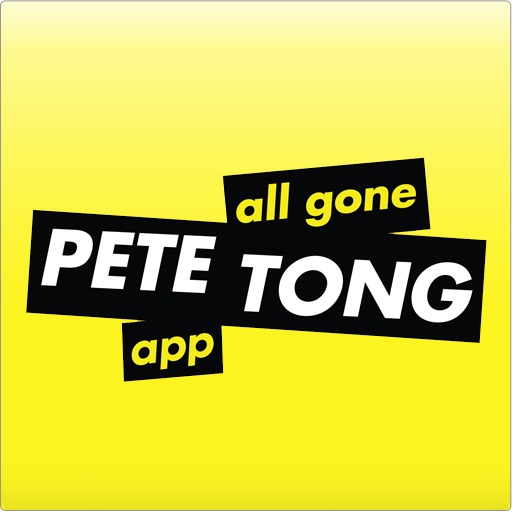 All Gone App
Showing app details for
iPHONE
| | PUBLICATION | DATE OF REVIEW | SCORE | REVIEW LINK |
| --- | --- | --- | --- | --- |
| | | 03 Sep 2012 | 10 | |
APP STORE SUMMARY
All Gone Pete Tong App creates personalised professional playlists just for you based on your music collection - no one else's.

Find out what Pete Tong would play from your music collection. Listen to his playlists, find hidden gems. Understand your music with insights, stats and facts. Share playlists with friends. Discover new music to expertly build your collection.

How does All Gone App Work?

1.First sign-up to keep up to date with all the latest from the world of Pete Tong
2.Then let All Gone App look at your music collection on your iPhone to see what we've got to work with…
3.We then provide you with insights into your music taste, before matching your personal taste to Pete Tong's to get a personalised set of tunes, some you own and some new ones you don't. The experience is incredible it feels like Pete has hand picked the tracks just for you.
4.Then… start listening!

Once you're up and running you can create as many personalised playlists as you want. Each will be tailored to your music.

Each time you update the music on your iPhone, the app will update so you're always getting the latest recommendations as you grow your collection.

As well as the playlists, there is also the 'What Would Pete Play' where Pete picks a track from your collection and uses his experience to build a playlist around it. Move the cross fader to mix in more of your music to create your own compilation, with just a little bit of help from Pete.

Don't miss out on the 'This Week' either. Updated every week it's a pick of the hottest tunes on the dance floor, brought straight to you.

You can also 'wish list' the tracks you don't own, so you never miss out on growing your music collection.

In app purchasing of tracks is coming soon so you can buy track on the go. In the mean time, for the best experience, why not check out our desktop application which synchronises your accounts and you can access all your 'wish listed' tracks there too.

So what are you waiting for? Let's get this party started!
IMAGES (4)
OTHER GAMES & APPS FROM MUSIC TECHNOLOGY LTD
Latest features on All Gone App
News
Features
Latest Releases