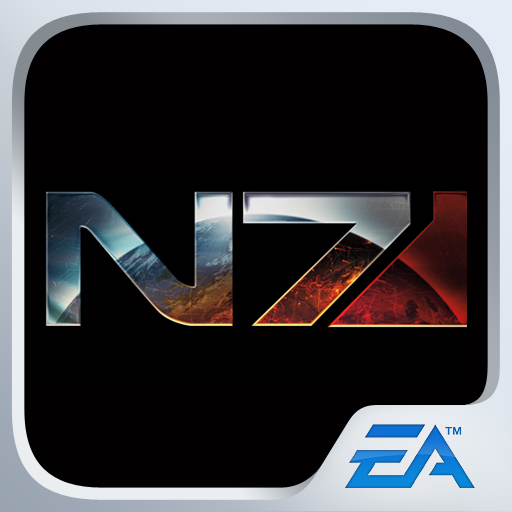 MASS EFFECT 3 DATAPAD
| | PUBLICATION | DATE OF REVIEW | SCORE | REVIEW LINK |
| --- | --- | --- | --- | --- |
| | | 13 Mar 2012 | 6.0 | |
| | | 05 Jun 2013 | 5.0 | Read reviews |
APP STORE SUMMARY
TAKE YOUR GALAXY WITH YOU WHEREVER YOU GO! Mass Effect 3 Datapad is the ultimate companion application for Mass Effect 3, the latest adrenaline-pumping game from BioWare & Electronic Arts.

GET UPDATES FROM YOUR FAVORITE CHARACTERS
Receive in-app messages from characters in Mass Effect 3 after you interact with them in the game. How many Easter eggs can you unlock?

RECEIVE BREAKING NEWS FROM THE ALLIANCE NEWS NETWORK
Get up-to-the-minute news about BioWare and the Mass Effect Universe direct to your device.

LEARN ABOUT THE MASS EFFECT IN THE CODEX DATABASE
Review codex entries from Mass Effect 1, 2 & 3 and learn more about the thrilling story and characters that populate the Mass Effect Universe.

DEPLOY TROOPS TO THE GALAXY AT WAR USING FLEET COMMANDER
Use your tapping skills to deploy fleets of ships to increase your chance of success against the Reapers in Mass Effect 3 single player mode. Influence the Readiness Rating of your troops directly from your iOS device.

BROWSE EXCLUSIVE VIDEOS AND PHOTOS IN THE MEDIA LIBRARY
Spice up your device with the latest Mass Effect screenshots, videos, and wallpapers.

Will you defeat the Reapers, or will Earth be lost forever?
IMAGES (5)
EMBED THIS QUALITYINDEX BADGE
To add a Qi badge for MASS EFFECT 3 DATAPAD to your site:
Copy the HTML code snippet and paste it into your site.
The badge will automatically display on your web page with the MASS EFFECT 3 DATAPAD iPhone app's current Qualityindex rating.
OTHER GAMES & APPS FROM ELECTRONIC ARTS
News
Features
Latest Releases