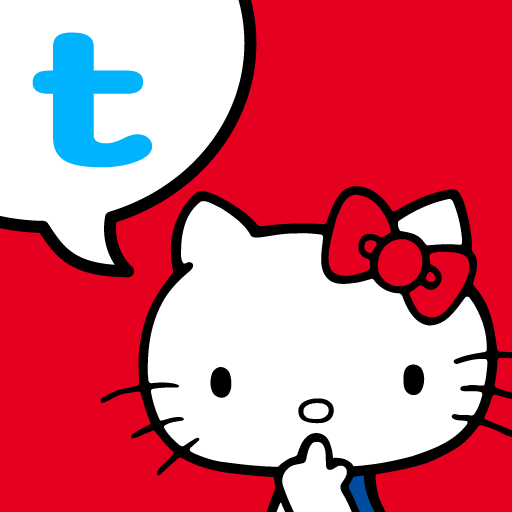 Hello Kitty app for twitter
Showing app details for
iPHONE
| | PUBLICATION | DATE OF REVIEW | SCORE | REVIEW LINK |
| --- | --- | --- | --- | --- |
| | | 21 Jul 2013 | 6.0 | Read reviews |
APP STORE SUMMARY
※Important information※
This application is in the state where you can't use now, by specification change by the side of Twi
tt
er.
We are sorry to inform you that as of July 22,2013 this application will no
longer be available.
We cannot guarantee correct function of content once service is
suspended, and we will no longer be able to offer support for it.


Hello Kitty app for Twitter is a Hello Kitty inspired Twitter client for iPhone and iPod Touch that is simple and easy-to-use.
It comes with two skins: the classic "Kitty White" with ribbons galore, and the lovely pink "Kitty and Love Teddy". Use the design you like and enjoy Twitter more than ever.

◆Use Twitter with ease
・A complete Twitter toolbox for timelines, replying, direct messages, list displays and editing, and more.
・Convenient search functions: Search tweets, hashtags, local tweets/users and trending topics.
・"Push" notification: Be informed the moment you get a direct message or reply.
・Picture posting and URL shortening functions
・Change settings: Customize scroll speed, auto-refresh, font size, shake to refresh, push notification, and time display.
・multi accout
・Clear cache.

◆Dress up with your favorite design and win free wallpaper with on the roulette wheel!
・Choose the skin you like from the 2 included.
You can change between the designs whenever you like.
・Spin the roulette wheel depending on how many tweets you've posted.
Win and you'll get a puzzle piece! Complete the puzzle and you'll be able to use it as wallpaper for your iPhone!
There are two different wallpaper designs for each skin.

*This application is not available on iPhone 3G and iPod touch 2nd generation.

More useful features are planned.
For news, support information and feedback, contact:
Our official account @HelloKT_app or e-mail us at wwhellokittytw_ip@net.bandai.co.jp

【Frequently Asked Questions】
• How can I shorten URLs?
- If a tweet contains an URL, it is automatically shortened when sent.
• When I display all unread tweets, the number of new tweets is not cleared.
- The number of new tweets refreshes when going to a new menu (HOME, Reply, etc.) rather than upon displaying unread tweets.
• I can't remember how far I read when I refresh.
- If you open the menu at the upper left, select "Settings", then "Refresh Settings" and choose "Newest Unread", you will automatically go to the newest unread tweet.
IMAGES (5)
OTHER GAMES & APPS FROM BANDAI NAMCO ENTERTAINMENT INC.
News
Features
Latest Releases