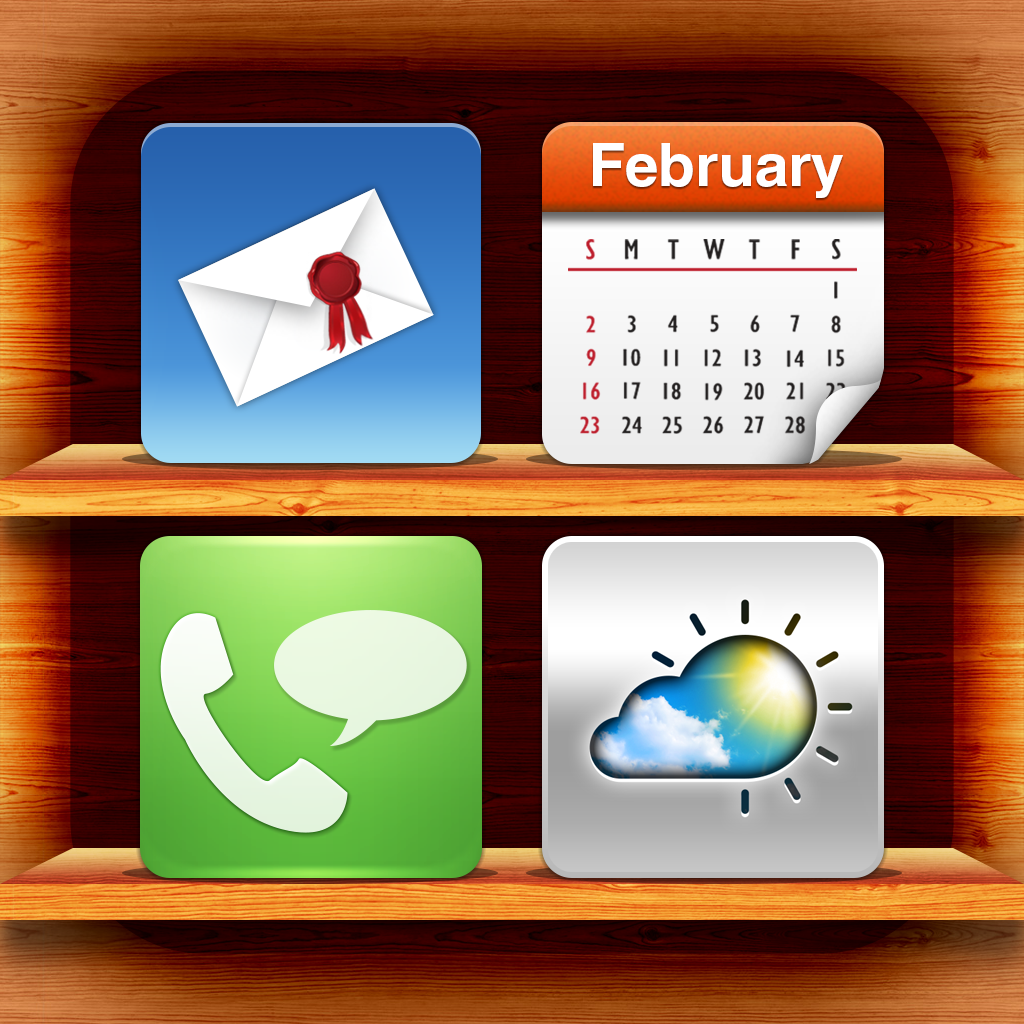 Pimp Your Screen - Custom Themes and Wallpapers for iPhone, iPod touch, iPad and iOS 7
| | PUBLICATION | DATE OF REVIEW | SCORE | REVIEW LINK |
| --- | --- | --- | --- | --- |
| | | 14 Oct 2012 | 9.0 | |
| | | 16 Mar 2013 | 9.0 | |
| | | 28 Nov 2011 | 8.0 | Print only |
| | | 08 Oct 2012 | 8.0 | Read the review |
| | | 07 Nov 2013 | 6.0 | Read reviews |
APP STORE SUMMARY
Optimized for iOS 7! Enjoy the new content. Download NOW!

Pimp Your Screen is an award-winning app that helps you customize the look of your device by giving you an exclusive selection of specially designed backgrounds, icon skins, app shelves, neon combos and many other eye candies.

You no longer have to set the image you prefer first and then go back to the Home screen and see how it looks with the icons on it. Pimp Your Screen has an instant preview feature that allows you to quickly preview your new background or app shelf.

Features:

* Retina resolution images for iPhone 4/4S/5/5C/5S, iPod touch 4th/5th gen and the new iPad/iPad 4th gen
* Standard resolution images for iPhone/3G/3GS, iPod touch and iPad/iPad 2/iPad mini
* Icon Skins/App Shelves/Neon Combos
* A million different combinations, variety is the spice of life
* Special holiday and seasonal content updates
* Categorized view
* New and Popular tabs
* Landscape and Portrait images available for iPad
* Share your screens on Facebook, Twitter, Tumblr or email
* Lock Screen Themes
* Home Screen Themes
* Universal application, install once, use it across all devices

Bring some color and glow into your everyday life and change the look of your device every single day. It's time to Pimp Your Screen!

We add new eye candies daily. Just tap 'New' to see updates.
IMAGES (5)
EMBED THIS QUALITYINDEX BADGE
To add a Qi badge for Pimp Your Screen - Custom Themes and Wallpapers for iPhone, iPod touch, iPad and iOS 7 to your site:
Copy the HTML code snippet and paste it into your site.
The badge will automatically display on your web page with the Pimp Your Screen - Custom Themes and Wallpapers for iPhone, iPod touch, iPad and iOS 7 iPhone app's current Qualityindex rating.
OTHER GAMES & APPS FROM APALON
show more
Latest news on Pimp Your Screen - Custom Themes and Wallpapers for iPhone, iPod touch, iPad and iOS 7
Latest features on Pimp Your Screen - Custom Themes and Wallpapers for iPhone, iPod touch, iPad and iOS 7
News
Features
Latest Releases