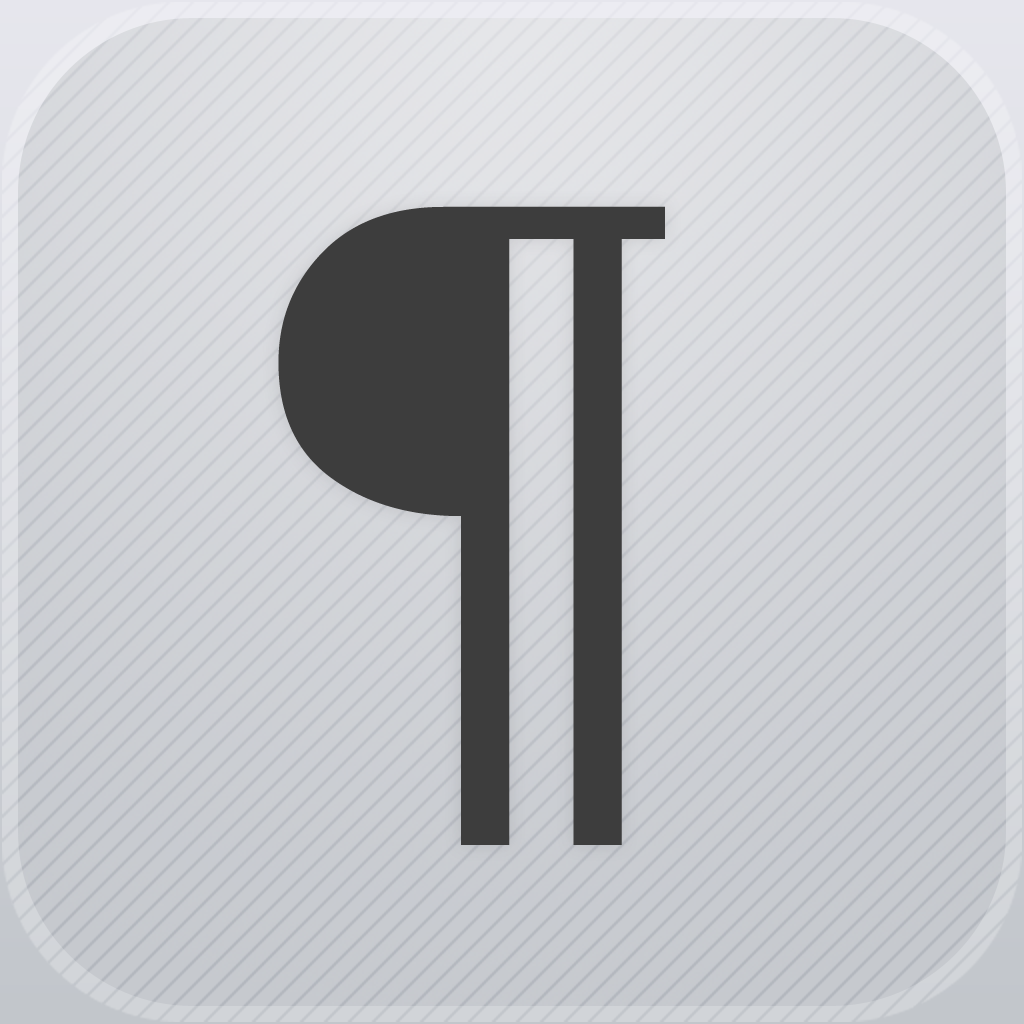 PlainText - Dropbox text editing
| | PUBLICATION | DATE OF REVIEW | SCORE | REVIEW LINK |
| --- | --- | --- | --- | --- |
| | | 07 Oct 2010 | 9.0 | Read the review |
| | | 21 Sep 2011 | 9.0 | Read the review |
| | | 07 Oct 2010 | 8.5 | Read the review |
| | | 15 Nov 2010 | 8.0 | Read the review |
| | | 13 Jan 2014 | 7.0 | Read reviews |
| | | 21 Oct 2010 | 7.0 | Read the review |
| | | 02 Oct 2010 | 7.0 | |
APP STORE SUMMARY
For plain text editing. PlainText is a simple text editor with an uncomplicated, paper-like user interface.

• FOLDERS keep your documents organized.
• PAPER-LIKE INTERFACE keeps the focus on your text.
• DROPBOX AND ICLOUD mean your documents are always available.

"A truly great example of how iPad apps should be written. PlainText is simple, uncluttered, and very pretty. It's a lovely thing to be looking at for one, two, three, four hours while you're trying to write something."

— Andy Ihnatko, MacBreak Weekly

TO PLAINTEXT 1 USERS:

This update didn't go as we had hoped. I'm sorry about that. Here's what we are doing:

1. WriteRoom for iOS is free while we work on updating PlainText. It has all the same features as PlainText 1, plus extras. Please use WriteRoom if you rely on any PlainText 1 features.

2. We are taking your feedback and getting PlainText 2 back to the level you expected. This will take some time. Try out the updates, keep giving us feedback. Use WriteRoom in the meantime.

Thanks. This hasn't been fun for any of us. But the problems are fixable. Will just take some time.
IMAGES (4)
EMBED THIS QUALITYINDEX BADGE
To add a Qi badge for PlainText - Dropbox text editing to your site:
Copy the HTML code snippet and paste it into your site.
The badge will automatically display on your web page with the PlainText - Dropbox text editing iPhone app's current Qualityindex rating.
OTHER GAMES & APPS FROM HOG BAY SOFTWARE
show more
News
Features
Latest Releases