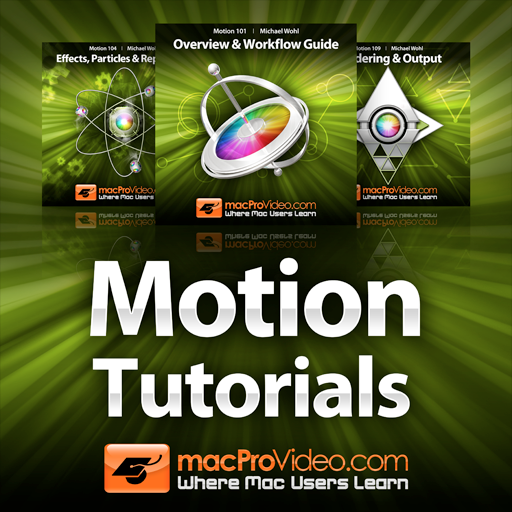 Course For Motion
There are no reviews for this item.
APP STORE SUMMARY
This App provides access to ALL Apple Motion 5 Training Modules by macProVideo.com.

The first module, Motion 5 Overview & Workflow Guide contains 58 minutes of Motion 5 overview videos that will get you up and running with Apples Flagship motion graphics program.

Other modules can be downloaded as you like, and include topics like Animating Text, Particle Systems, Replicators, 3D, and creating templates for Final Cut Pro X.

This App Gives you access to over 20 hours of Motion 5 Tutorials Videos by Apple Courseware Author Michael Wohl & video industry veteran Iain Anderson!

For more information, or for tutorial-videos about other software applications, visit macProVideo.com!
IMAGES (5)
OTHER GAMES & APPS FROM NONLINEAR EDUCATING INC.
News
Features
Latest Releases