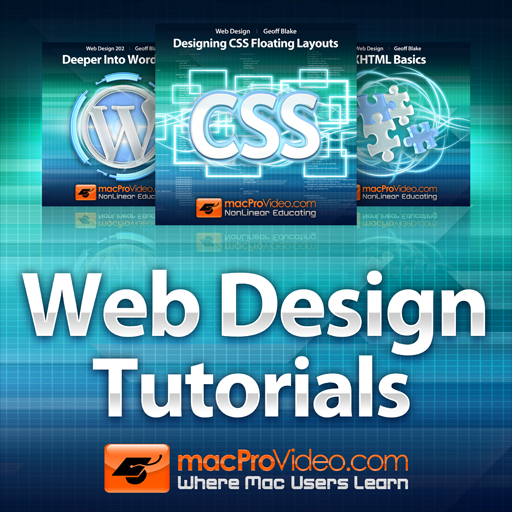 Web Design Tutorials
There are no reviews for this item.
APP STORE SUMMARY
These days, it's easier than ever to create your own website - once you know a few tricks & tips!

This App contains a series of Web Design Tutorials showing how CSS, HTML, XHTML, & WordPress can be used to make visually appealing, interactive websites.

The App is divided into 6 modules you can download as needed, starting with the basics of HTML, and progressing through to Floating Layouts in CSS. There's something here for all levels of web designers!

Download the modules to your iPad or iPhone, and watch the lessons on-the-go, when you're not connected to the internet.

For more information, visit macProVideo.com ...
IMAGES (5)
OTHER GAMES & APPS FROM NONLINEAR EDUCATING INC.
News
Features
Latest Releases