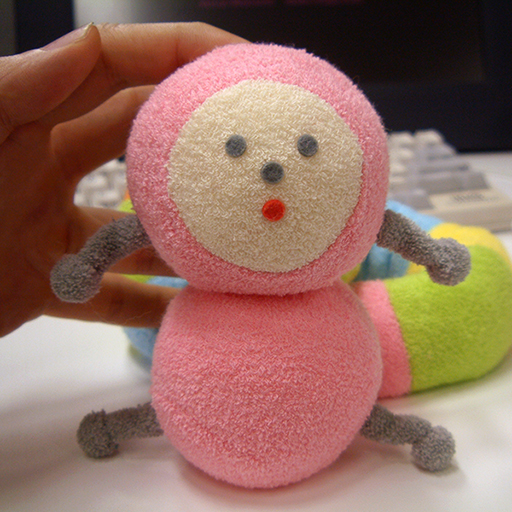 NOBY NOBY BOY
| | PUBLICATION | DATE OF REVIEW | SCORE | REVIEW LINK |
| --- | --- | --- | --- | --- |
| | | 25 Feb 2010 | 8.0 | Read the review |
| | | 28 Mar 2015 | 7.0 | Read reviews |
| | | 18 Feb 2010 | 3.0 | Read the review |
| | | 08 Mar 2010 | 2.0 | Read the review |
APP STORE SUMMARY
We regret to inform you that service for this application will be terminated as of 3/30/2015.
*Upon service termination, guarantees of operation no longer apply.
*The dates and times given above may be changed without prior notice.



Updated to version 1.2.3
-----------------------------------
This is one app that's just way too out there for us to explain,
so let's have BOY's friend the Fairy give it a try.

Hello!

I'm Fairy. Pleasure meeting you.

Huh? We already met? Just seconds ago?
I have no idea what you're talking about.
Oh well! Don't let it get you down.

So, you want to know what NOBY NOBY BOY's all about? Hmm, how can I explain this...

Oh, but before that... did you notice?
We've moved out of Productivity!
I mean, one thing about NOBY NOBY BOY:
He's certainly an Entertainment.
So, whether we've met before or not,
be sure to have fun with him!

Okay, now for the explanation...

See that pink creature in the photo? That's BOY. You play the game by stretching his body. That's all there is to it, except, of course, there are so many ways to stretch him. That's what makes the game so much fun. Stretch BOY by pulling his body directly, or play with the memo and map functions. Tired of stretching him yourself? Fire up some music and see what happens.

You might also want to try pressing the buttons at the bottom of the screen.

Oh, and about those buttons. You can slide them left and right to reveal other buttons.

Amazing, huh? Think you've got the gist of it now? Great! I'll be seeing you!

Well, that explanation sure left a lot to the imagination. But what did you expect from a fairy?

Anyway, have fun stretching BOY in as many ways you can think of. That's what this app is all about!

Features of NOBY NOBY BOY:
- Simply put, this application lets you have fun stretching BOY.
- There are many ways to stretch him. There's even a menu for enjoying nothing but stretching.
- Memo: Use BOY's body as a notepad.
- GPS: Use GPS to stretch BOY.
- Mail: Take screen captures and attach them to mail.
- Facebook: If you're logged in to Facebook, you can see who passed on BOY's length to GIRL at each of the points on the map. You'll be able to use BOY to make friends all around the world.
- GIRL: The length BOY has stretched can be passed on to GIRL out in space.
- Paint function: Draw on the screen's background. Change colours as you draw with the Boy or the finger. You can also save them.
- There are so many other ways to stretch. Try to everything you can think of.

Check out this video!
http://www.youtube.com/user/NBGIiPhone

Official homepage.
http://o--o.jp/
http://www.facebook.com/pages/NOBYNOBYBOY/157344100208
IMAGES (5)
EMBED THIS QUALITYINDEX BADGE
To add a Qi badge for NOBY NOBY BOY to your site:
Copy the HTML code snippet and paste it into your site.
The badge will automatically display on your web page with the NOBY NOBY BOY iPhone app's current Qualityindex rating.
OTHER GAMES & APPS FROM BANDAI NAMCO ENTERTAINMENT AMERICA INC.
News
Features
Latest Releases