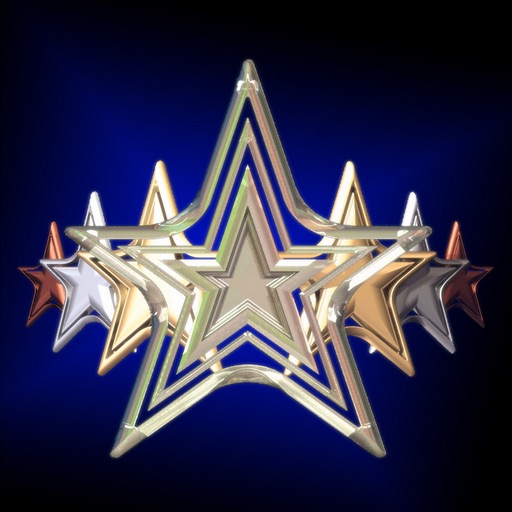 Multipass
Showing app details for
iPHONE
| | PUBLICATION | DATE OF REVIEW | SCORE | REVIEW LINK |
| --- | --- | --- | --- | --- |
| | | 31 Dec 2016 | 9.0 | Read reviews |
APP STORE SUMMARY
At last the quintessential solution to mastering the art of multiplication is here.
Easy to operate and fun to play, Multipass is perfectly suited for young students who are just setting out on their exploration of multiplication and for older competitive players who are looking for a fun way to test their mettle against their friends or colleagues.

Multipass is a game designed to build basic multiplication skills in a race against the clock, entertaining both the beginning player while also challenging the most proficient player. Unlike flash cards or other methods of tedious math practice, Multipass is a compelling game that makes practicing math fun (and even competitive.)
Can you make it to your goal in Multipass?
Enter your name and Mulitpass will track your score as you earn stars for completing each round of Multipass. With Mulitpass, the player can choose the amount of time, the number of problems, the lowest and highest numbers used to create the multiplication problems in each round and then set the game into motion. Depending on the difficulty of these settings, the player will earn a Bronze, Silver, Gold, or Magic Star for successfully completing all of the problems before the clock runs out.
Parents – we promise you will find Multipass an invaluable aid in helping your child to learn and master basic multiplication. Positive feedback, discovery, and reward are used to keep your player engaged in the game while they effortlessly learn the answer to questions such as "what is six times nine?"
Gamers – sharpen your mind and your math skills through playing Mulipass at its most challenging settings. Can you earn a Magic Star? Can you trade rounds with a competitor to show you are able to keep it together and successfully complete a round after setting the "bar" just a little higher?

FEATURES:
• Individual tracking of multiple players and personalized settings
• adjustable game settings:
• Amount of time per round
• Number of problems per round
• Minimum number for multiplication (0 – 10)
• Maximum number for multiplication (5 – 20)
• Integrated "Hint" feature provides partial Multiplication table for review
• Audio and graphic rewards for problems solved and games completed.
• Report Card for each player shows the number of stars earned.
• Age Appropriate for second grade and beyond!

Thanks for playing Mulitpass!
IMAGES (5)
OTHER GAMES & APPS FROM NEW POTATO TECHNOLOGIES, INC.
News
Features
Latest Releases