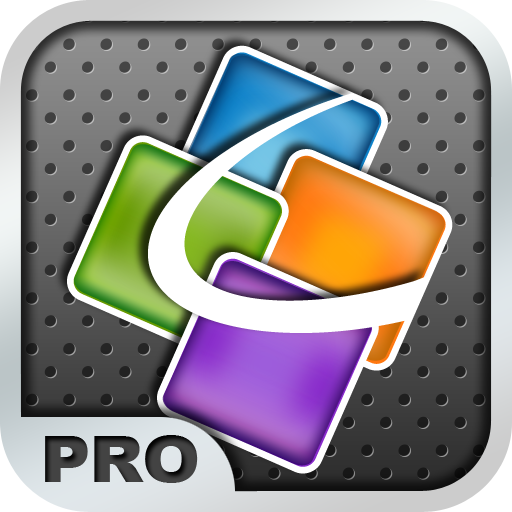 Quickoffice® Pro
Showing app details for
iPHONE
| | PUBLICATION | DATE OF REVIEW | SCORE | REVIEW LINK |
| --- | --- | --- | --- | --- |
| | | 26 May 2010 | 9.6 | Read the review |
| | | 07 Jun 2011 | 9.0 | |
| | | 19 Aug 2009 | 8.0 | Read the review |
| | | 01 Jul 2010 | 8.0 | Print only |
| | | 29 Mar 2011 | 8.0 | Read the review |
| | | 19 Feb 2010 | 7.0 | Read the review |
| | | 21 Feb 2011 | 7.0 | |
| | | 18 Sep 2013 | 6.0 | Read reviews |
APP STORE SUMMARY
Create, Edit, Access & Share Microsoft® Office files with the most connected office suite for on iPhone & iPod Touch. Includes fixes for iOS 5. NEW - PPT® Editor, Huddle & SugarSync access.

A Powerful Mobile Office Solution in Your Pocket
Quickoffice® Pro is the essential Microsoft® Office productivity tool for your iPhone or iPod touch that offers an intuitive and easy-to-use interface for advanced editing of Word, Excel, and PowerPoint files with an integrated file management solution with convenient access to multiple cloud service providers including Google Drive, Box, Huddle and SugarSync.

Quickoffice® Pro enables you to:
• Create, Open & Edit Word documents
• Create, Open & Edit Excel spreadsheets
• Create, Open & Edit PowerPoint presentations
• Email, View & Access Attachments with Popular File Formats
• Remotely Access Files via Cloud Service Providers
• Share Files via Email or Cloud Service Providers
• Transfer desktop files via WiFi mounted as a drive or web browser
• Easily manage your files on device
• Make fast edits across file with fewer menus to open

NEW! Advanced PowerPoint® Editor - Features and Benefits:
• The most comprehensive PowerPoint® editing functionality available for iPhone / iPod touch devices
• The First and Only PowerPoint® Editor for iPhone / iPod touch devices to offer both graphical and textual editing
• Create & Edit presentations
• Extensive text editing – Font type, colors, size, underline/italics, bold, insert bulleted list, paragraph alignment
• View presentations in slide show mode & on external monitor
• Graphical editing/manipulation – Insert common shapes, text box, images from local directories, rotate/resize objects, change object layering order, change fill color
• Add, remove, and rearrange slides
• Filmstrip navigation allows you to jump to a slide
• Pinch zoom from 50%-200%. Snap zoom to 100%.
• Built-in laser pointer for presenting
• File support: .PPT Viewing & Editing, .PPTX Viewing

NEW! Enhanced with Quickoffice SmartTouch™ Technology:
• Provides fast editing on-the-go.
• Responsive to a user's touch and designed with the iPhone user interface in mind.
• Power Edit Mode – Easily make edits across entire documents, presentation slides, or spreadsheets with our Multi-Edit Toolbox.
• Quickly format text, numbers, paragraphs, backgrounds, and cells without opening and closing multiple menus.
• Great for power users and beginners alike.

The Global Leader in Mobile Office Productivity Solutions
• Top 10 Must-Have Apps for the iPhone - The NY Times
• Best of Show Winner – Macworld 2010
• Apple's Best Selling Apps in Business 2009 & 2010
• Editor's Choice for Mobile Office Suite – iPhone Life Magazine
• Over 12 years of developing mobile office solutions

"If your business runs on Microsoft Office, your smartphone needs to run Quickoffice Mobile Suite." - FierceMobileContent

Quickword® - Advanced Word Document Processing
• Create, Open & Edit Microsoft Word documents
• Extensive text formatting; bold, italics, underline, font sizes, styles
• Wrap text at any zoom level eliminates repetitive left/right scrolling
• Adjust indentation level of bulleted/numbered lists, paragraphs
• File support: .DOC/.DOCX, .TXT Viewing & Editing

Quicksheet® - Advanced Excel Spreadsheet Editor
• Create, Open & Edit Microsoft Excel spreadsheets
• Professional-grade calculation engine
• Edit font type & size
• Extensive formatting: bold, italic, cell background, font color, and symbols
• File support: .XLS/.XLSX Viewing & Editing

NOTE: This product is optimized for iPhone and iPod touch devices. See our Quickoffice® Pro HD if you would like to purchase for iPad.
IMAGES (5)
EMBED THIS QUALITYINDEX BADGE
To add a Qi badge for Quickoffice® Pro to your site:
Copy the HTML code snippet and paste it into your site.
The badge will automatically display on your web page with the Quickoffice® Pro iPhone app's current Qualityindex rating.
OTHER GAMES & APPS FROM QUICKOFFICE, INC.
show more
Latest charts with Quickoffice® Pro
News
Features
Latest Releases