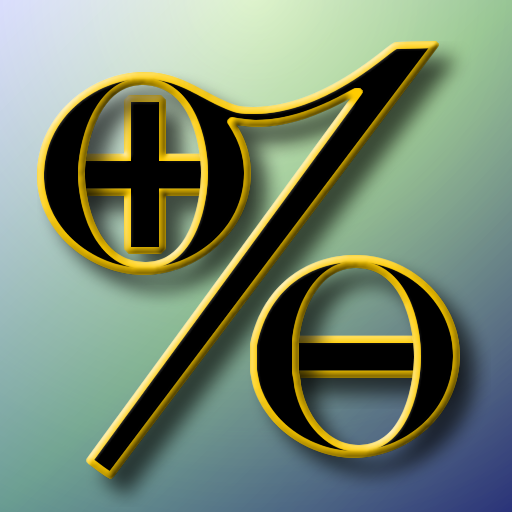 Percent Tool
Showing app details for
iPHONE
| | PUBLICATION | DATE OF REVIEW | SCORE | REVIEW LINK |
| --- | --- | --- | --- | --- |
| | | 01 Jul 2010 | 8.0 | Print only |
| | | 05 Jan 2015 | 7.0 | Read reviews |
APP STORE SUMMARY
Percent Tool lets you quickly and effortlessly calculate and compare percentages such as added taxes and price discounts.

Just a few of the things you can use it for:

• Calculate any amount plus any percentage (such as a tax rate) instantly. Perfect for calculating sales tax - it will work in any country!
• Calculate prices after discount
• Easily find a percentage if you know the original and final amounts. Check you were given the right discount or tax rate!
• Compare tax rates from different regions with ease - how much cheaper is it over the border?
• Easily adjust recipes. Want to make 1/3 more (or less)? Just add (or subtract) 33% to your quantities.
• Check discounts - what would it cost with an extra 5% discount?
• Compare discounts between stores and see the difference immediately - is it worth traveling further for that extra 5%?

Percent Tool will instantly show you:
• The amount with the percentage added or discounted (for example a price after discount)
• The percentage amount alone (the amount of discount)
• If you are comparing two percentages, the difference between them (this could be the saving if you purchase from a place with a higher discount, or the additional tax to pay if the tax rate changes)

You can type numbers into any of the white boxes you see in the screenshots and the rest are updated automatically. For example:
• Change the percentages to see the new figures instantly
• Enter an amount with tax to see the pre-tax price
• Enter the difference amount to see how much you need to spend to save that amount

Add % and Discount % are on separate screens for convenience, and you can set up to 2 percentages on each screen. That means you can compare tax rates at home and in the next state on the Add % screen, and discounts at your favourite shops in Discount %.
There's also a Find % screen for easily working back to a percentage from the original amount and final amount.
Your % rates are saved when you close the application, and it will remember whether you were using Add, Discount or Find last too.

We're constantly looking to improve our software. If you have any comments or ideas for improvements, please get in touch!
IMAGES (4)
EMBED THIS QUALITYINDEX BADGE
To add a Qi badge for Percent Tool to your site:
Copy the HTML code snippet and paste it into your site.
The badge will automatically display on your web page with the Percent Tool iPhone app's current Qualityindex rating.
OTHER GAMES & APPS FROM REALTIME DREAMS LIMITED
News
Features
Latest Releases