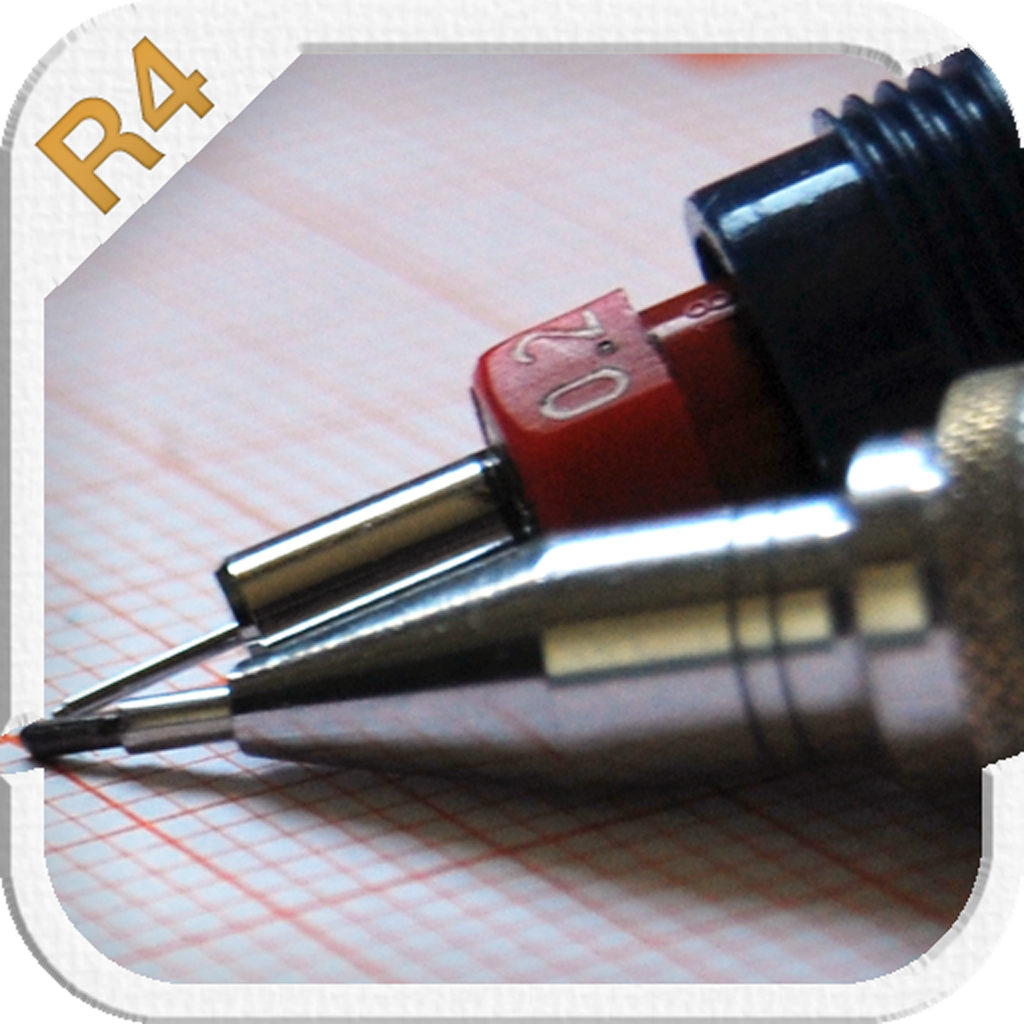 cadTouch for iPhone
Showing app details for
iPHONE
| | PUBLICATION | DATE OF REVIEW | SCORE | REVIEW LINK |
| --- | --- | --- | --- | --- |
| | | 26 May 2012 | 8.0 | Print only |
| | | 26 Oct 2014 | 5.0 | Read reviews |
APP STORE SUMMARY
-----------------------------------------
ON SALE UNTIL v5 RELEASE: $2.99 instead of $15.99! HURRY UP!

cadTouch R4 is fully compatible with iOS7!

Get ready, cadTouch R5 is coming:
- New architectural module with walls, doors, windows, everything with desktop-class power and with unprecedented ease of use.
- New 2D tools like point insertion, fillet, chamfer and more.
- New file manager UI.
- Stability overhaul, speed improvements and a more intuitive and reliable interface.
- A lot of more features!!

COMING Q1 2014!
------------------------------------------

cadTouch R4 is here, take a look at the most productive CAD solution on a touch device ever in our video, visit:
cadtouch.com

This 4th release completely redefines cadTouch
with top notch features:

▪ Input/Output:
- Seamless DWG/DXF support (up to v2012)
- Saves as DWG
- Exports PDF (for printing and sharing)
- Merge DWG/DXF at specific position
- Export images to photo album
- Email input/output

▪ Usability:
- Precise input with unrivaled ease of use and really fast drafting speed
- You can enter lengths and angles with a non-invasive numeric keyboard
- Option for metric units (decimal) or imperial units (feet and inches as architectural standards)
- Redefined selection system with single finger and window selection
- Interactive tutorial included

▪ Design features:
- Text
- Dimensions
- Parallel offset
- Grip points (stretchable, with precise input)
- Advanced OSNAP (endpoint, midpoint, intersection, center, perpendicular, tangent)
- Alignments to adjacent points
- Hatches
- Colors, line-widths, line-types and patterns
- Objects (blocks)
- Objects library
- 18 preloaded objects (architecture, engineering, electronics, home design) and more to come in the future
- Editable objects
- Trim lines
- Explode tool
- Query distances, area, moments of inertia and centroid of shapes
- Layers (add new, change colors, on/off, set current layer)
- Undo/redo

▪ Advanced design features:
- Advanced line-types like sketchy-style, insulation and grass
- Advanced hatch functions like associative boundary-shaping, holes/islands
- Advanced patterns like earth, wall, roofs

▪ Tools and editing capabilities:
- Tools: line, polyline, sketch, rectangle, circle, 3-point arc, point, hatch, text, dimensions
- Transformations: delete, drag, drag a copy, rotate, rotate a copy, mirror, mirror a copy, scale, trim, offset, explode

cadTouch R4 for iPhone/iPod Touch (supports retina display) reinvents on-site drafting, unrivaled ease of use and unprecedented multitouch workflow speeds. cadTouch follows you on the workplace: create new drawings from scratch and then save them as DWG or send drawings for PDF printing; you can view, edit and query information from your existing files.

* Complete-featured 2D mobile CAD solution, draw with ease and precision. Using our innovative angle-distance polar coordinates method, the multitouch screen of your device is now the fastest and more accurate way to draw anything technical on the go and review/query/edit your drawings right where you need them, on the worksite.

* No internet connection required, you can create new drawings right from your device.

* When you are on the go, cadTouch will give you the details and flexibility paper won't. You can query, edit and add geometry. With this new release you have unprecedented power on your hands: you can insert objects (like furniture, parts, etc), dimensions, text, hatches, and more!

* Native DWG/DXF file support, now you can open and save your work on the same format you use on your desktop computer. (compatible with: AutoCAD™, ArchiCAD™, SketchUp™, Illustrator™, Solidworks™, Vectorworks™ and every DWG/DXF-capable software).

* cadTouch uses iTunes™ file-sharing (drag & drop files from your computer) and can send/open email with attachments.

IMPORTANT: This app is made for iPhone/iPod touch, the iPad version is a (wonderful) separate app.
IMAGES (5)
EMBED THIS QUALITYINDEX BADGE
To add a Qi badge for cadTouch for iPhone to your site:
Copy the HTML code snippet and paste it into your site.
The badge will automatically display on your web page with the cadTouch for iPhone iPhone app's current Qualityindex rating.
OTHER GAMES & APPS FROM NEODEV
News
Features
Latest Releases